September 19-21, 2022
Omaha, Nebraska
The BIO IMPACT Ag & Environment Conference is headed back to the Midwest!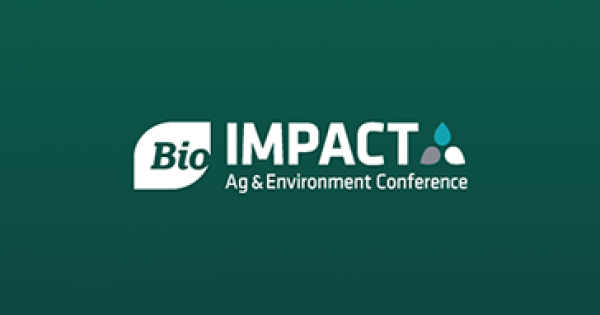 To overcome today's global challenges—and set forth towards a sustainable future—we must embrace the key role biotechnology plays in protecting our planet's resources, driving a strong economy, and improving people's lives. From innovations in food and on the farm to biobased manufacturing and green energy breakthroughs, advances in biotechnology bring solutions to challenges facing agriculture and the environment.
BIO IMPACT brings together global leaders working to address today's global challenges for three days of education, networking, and BIO One-on-One Partnering™. 
After almost three years, BIO is excited to bring together the agricultural and environmental biotech industry in person once again. Join us , September 19-21, 2022, for a redesigned and refocused forum in Omaha, Nebraska! Nebraska is rapidly emerging as a hub for the bioeconomy, currently boasting over 1,000 bioscience companies diverse in size and focus. Connecting to the land and taking pride in feeding the world is a vital part of the region's DNA, making Omaha a prime location for the return of our in-person ag & environment event. We look forward to seeing you there!