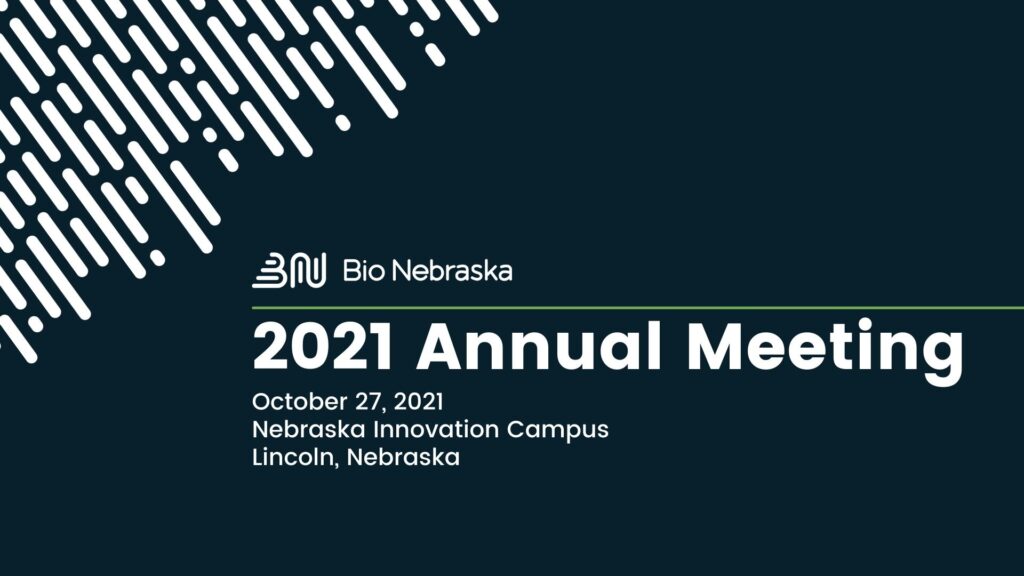 October 27, 2021
4:30 pm to 7:00 pm
Nebraska Innovation Campus
Lincoln, Nebraska
Bio Nebraska invites you to their 2021 Annual Meeting on October 27, 2021.
Join us as we celebrate October as Bioscience Month in Nebraska and the presentation of the Governor's Bioscience Award and the Bioscience Lifetime Achievement Award. You'll also have the opportunity to network with bioscience industry professionals while enjoying hors d'oeuvres and cocktails at Nebraska Innovation Campus in Lincoln, Nebraska.
To attend the Bio Nebraska 2021 Annual Meeting, registration is required by October 20. Registration is FREE for Bio Nebraska members and students and $25 for non-members.