Welcome to the Bio Nebraska Foundation
The Bio Nebraska Foundation is a 501(c)(3) organization focused on workforce development and education affiliated with Bio Nebraska.
The Foundation aims to aid in the development of a highly educated and diverse Nebraska workforce by providing scholarships to Nebraska students and educational programming for professionals interested in advancing their careers in biosciences. Bio Nebraska is a nonprofit trade association tasked with supporting, promoting, and catalyzing the biosciences in Nebraska.
---
Scholarships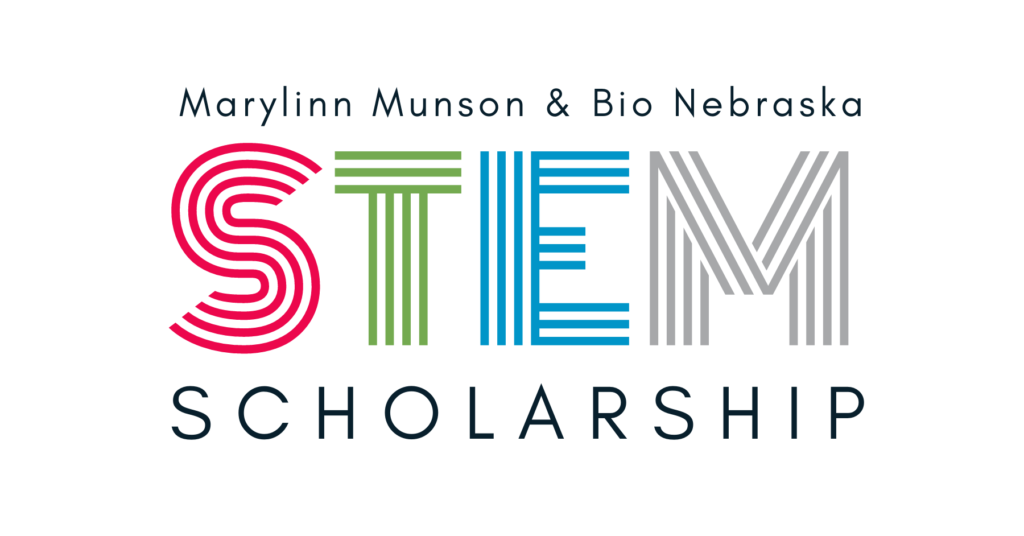 Marylinn Munson & Bio Nebraska STEM Scholarship
The Bio Nebraska Foundation, together with Marylinn Munson and Bio Nebraska, is offering scholarships to Nebraska High School seniors in an effort to support and encourage students as they pursue relevant classroom study and professional experiences in Science, Technology, Engineering and Mathematics (STEM)-related fields.
Scholarships are available to students who have been accepted at a Bio Nebraska approved Nebraska college, community college or university, are planning to enroll in an undergraduate course of study in a STEM-related field, and who plan to pursue a career with a STEM-related organization. A one-time scholarship payment of $2,500 may be awarded to up to four (4) high school seniors for 2022, at the discretion of the Bio Nebraska Education Committee.
---
Bio Nebraska Foundation Board of Directors
Vice-President & Associate General Counsel, Mutual of Omaha Insurance Company
Executive Director, Bio Nebraska
Board Member, RAIN Incubator and Recombinetics
Owner, Medical Maize, LLC & Maize Consulting
---
Thank You to our Donors
Erin & Rob Owen
Marylinn Munson
Lyle and Nancy Middendorf Family Fund
Genevieve Plumadore
---
Contact
To learn more about the Bio Nebraska Foundation, contact Rob Owen, Bio Nebraska Executive Director.