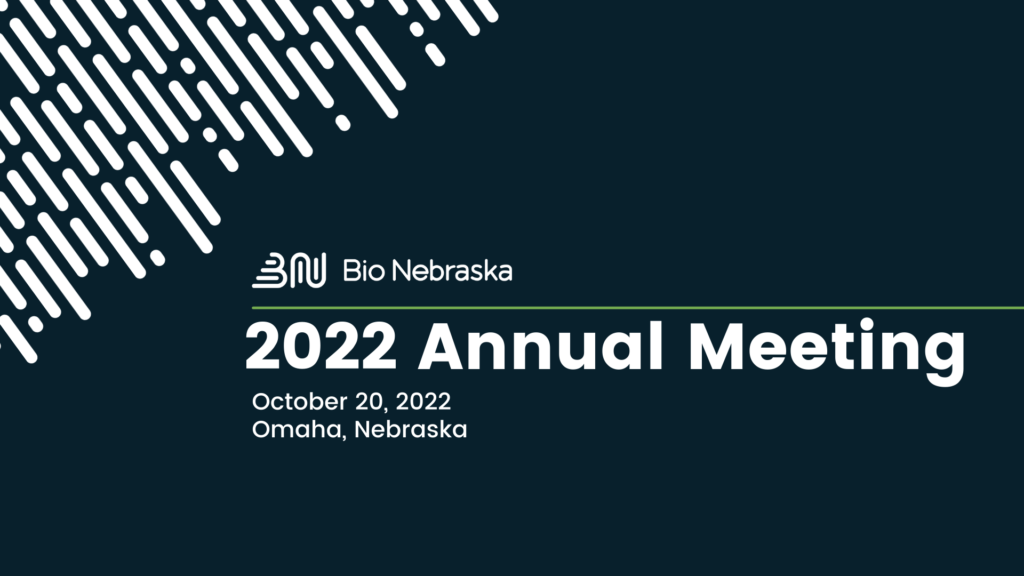 October 20, 2022
Omaha, Nebraska
Bio Nebraska invites you to their 2022 Annual Meeting on October 20, 2022.
Join us as we celebrate October as Bioscience Month in Nebraska, present the Governor's Bioscience Award, and network with bioscience industry professionals while enjoying hors d'oeuvres and cocktails.
More details to come.