Tuesday, October 11, 2022
8:00 a.m. to 3:30 p.m. CDT
Brookings, South Dakota
Get inspired and network with national, regional and local thought leaders providing insight and breakthroughs in the biotechnology field.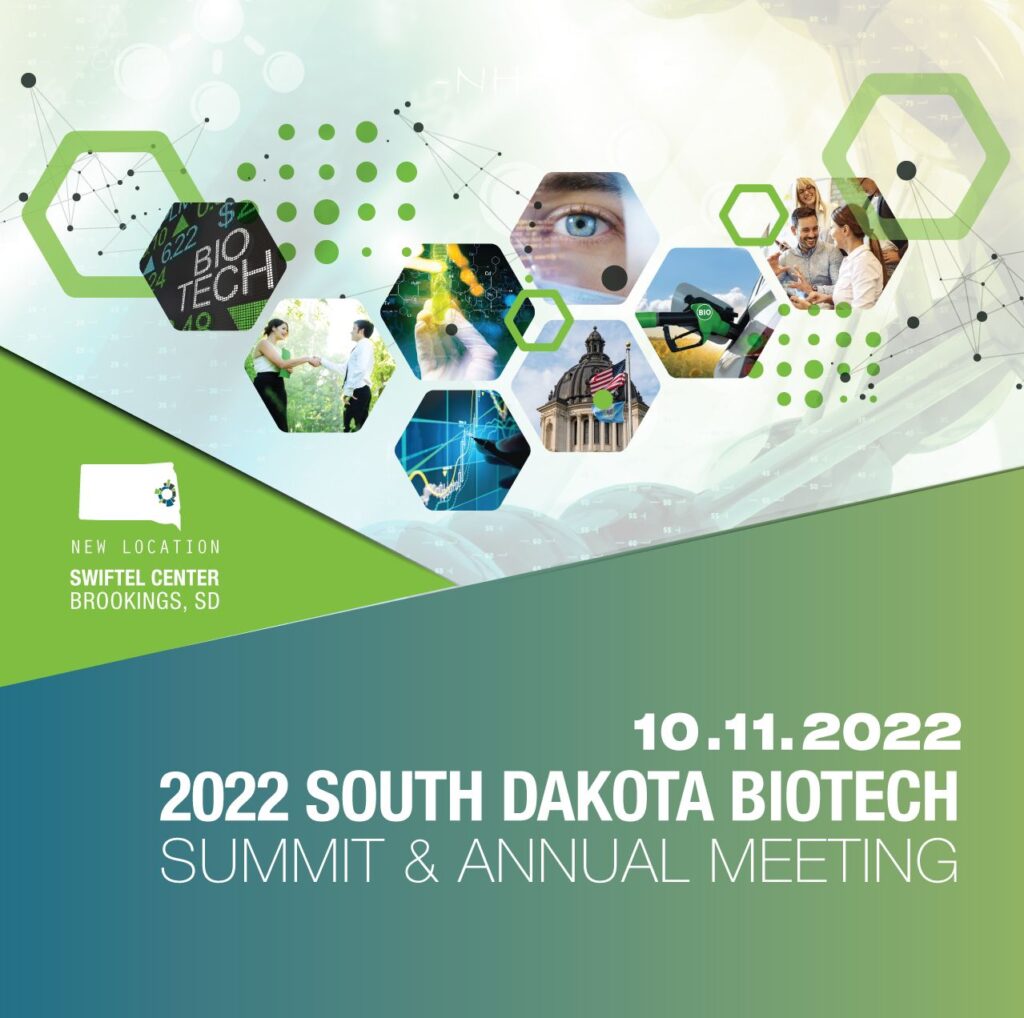 The 2022 South Dakota Biotech Summit & Annual Meeting will equip you and your organization with the knowledge and relationships needed to succeed and partner with this next-generation industry.
From artificial intelligence to advances in agriculture and how cybersecurity is key to biotech's future, topics covered at the Summit will bring together national, regional and local thought leaders who will provide you with the insight you need in a field that will impact all of our futures.
Visit South Dakota Biotech to learn more.