Applications are now open for the 2023 Opportunity Corps program for women in Science, Technology, Engineering, Arts, and Math.
The UNeTech Institute and Bio Nebraska are accepting applications for Opportunity Corps: Women in STEAM, a ten-month education program focused on entrepreneurship and leadership development that matches women academic and industry professionals in Science, Technology, Arts, Engineering, and Math with women mentors in those subject areas. The program, a partnership between UNeTech and Bio Nebraska, is funded through a grant from the Ewing Marion Kauffman Foundation.
Opportunity Corps: Women in STEAM focuses on a different subject each month, with a one-day educational workshop session featuring STEAM industry experts and leaders from the community, as well as one-on-one mentoring sessions with the mentors each month. All fellows who complete the ten-month program are paid a stipend of $500.
The 2023 program, in its second year, will begin in February and run through November. The deadline to apply is January 6, 2023.
---
Opportunity Corps Program Schedule
February 10, 2023: Intros, Welcome, What is tech transfer?
March 10, 2023: Business Models & Customer Discovery
April 14, 2023: Value Propositions
May 12, 2023: Customer Profile
June 9, 2023: Ecosystem and Channels
July 14, 2023: Customer Relationships
August 11, 2023: Revenue Streams
September 8, 2023: Activities, Resources, and Partners
October 13, 2023: Team Presentations
November 3, 2023: Graduation and Celebration
Each program date will is tentatively scheduled from 9am to 4pm. Individuals accepted into the program will need to coordinate the commitment with their employer.
---
Program Goals
In an effort to overcome the barriers that women and femme-identifying people face in STEAM industries, especially as entrepreneurs, the main goals of Opportunity Corps are:
To provide women femme-identifying people in STEAM access to mentors and program presenters who are experts in their fields.
To create awareness of existing women femme-identifying leaders.
To help forge a path to leadership and entrepreneurship for women femme-identifying people in STEAM, whether to become leaders within an existing organization or to start their own venture.
To benefit the community and STEAM industries in Nebraska by helping women femme-identifying people address and overcome barriers to leadership and entrepreneurship, allowing for a more confident sharing of ideas and leadership abilities.
---
Who can apply?
Women and femme-identifying people who currently work in STEAM, either in academia or as an industry professional (including individuals from Bio Nebraska member companies and the bioscience industry), and have an interest in entrepreneurship, leadership, invention, and innovation are encouraged to apply. There is no cost to participate in the program due to a generous grant from the Ewing Marion Kauffman Foundation.
Applications are due Wednesday, January 6, 2023.
---
Meet the Mentors
Agnes Lenagh, Ph.D. | Science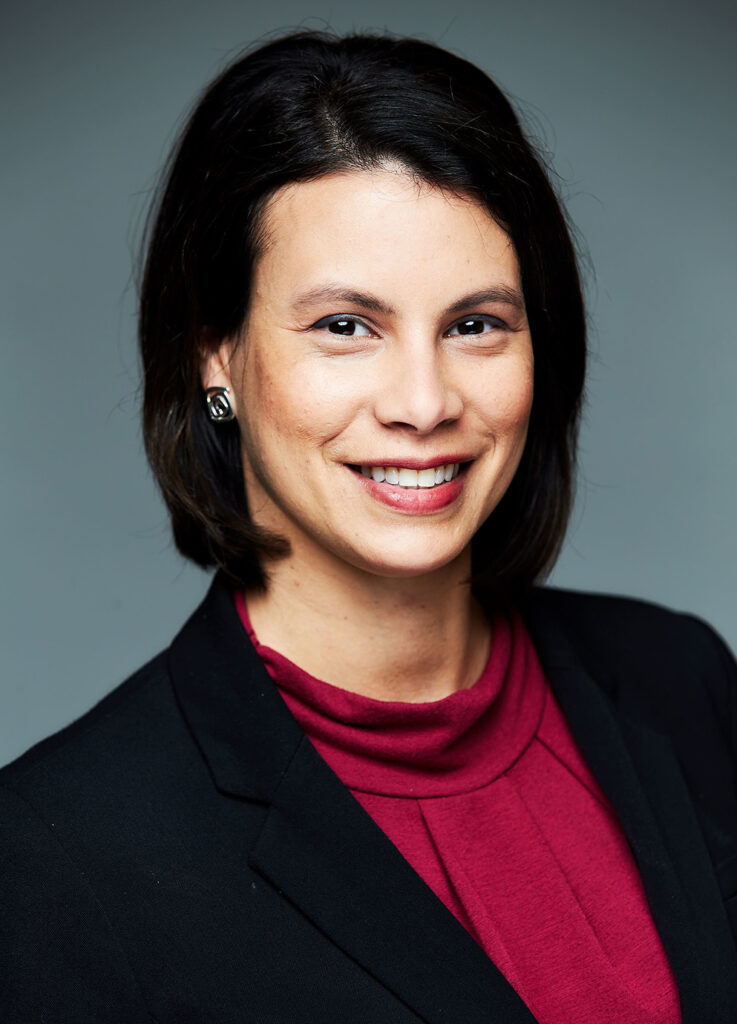 Agnes Lenagh, Ph.D. is an adaptable leader and strategic thinker with a decade of experience in the life sciences sector. She joined Streck in 2017 and currently serves as the company's business development and intellectual property analyst. In her role, Agnes manages the IP portfolio and transactions with an emphasis on strategy, collaboration with business partners, and implementation of a holistic approach to further the target business objectives. Prior to Streck, Agnes was at UNeMed, the research commercialization entity for the University of Nebraska Medical Center, University of Nebraska at Omaha, and Nebraska Medicine.
In addition to her responsibilities at Streck, Agnes devotes time to making science accessible to kids and advocating for equal opportunities in STEM to create diverse and inclusive environments. Agnes has been a member of Bio Nebraska since 2012, is an active member of the Licensing & Executives Society and serves on Streck's Diversity & Inclusion Council.
Agnes holds a Ph.D. in pharmacology and experimental neuroscience from the University of Nebraska Medical Center, and a B.S. degree in biology from the Pontifical Catholic University of Puerto Rico.
Itzel Lopez | Technology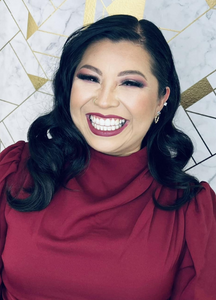 Itzel Lopez is the VP of Advancement & Community Relations at the AIM Institute, Omaha's only non-profit dedicated to local tech talent education and career development. An active member of the Hispanic and broader community, Itzel has played a key role in the growth of the annual Cinco de Mayo Omaha festivities. She is a recent graduate of the Non-Profit Leadership Institute and Leadership Omaha and is currently participating in the inaugural class of Opportunity Corps 2022, a professional development and entrepreneurship mentorship program for Women in STEAM through the UNeTech Institute and Bio Nebraska. Born and raised in Mexico, Itzel and her family moved to Omaha when she was 12 years old.
Amanda Wilson | Engineering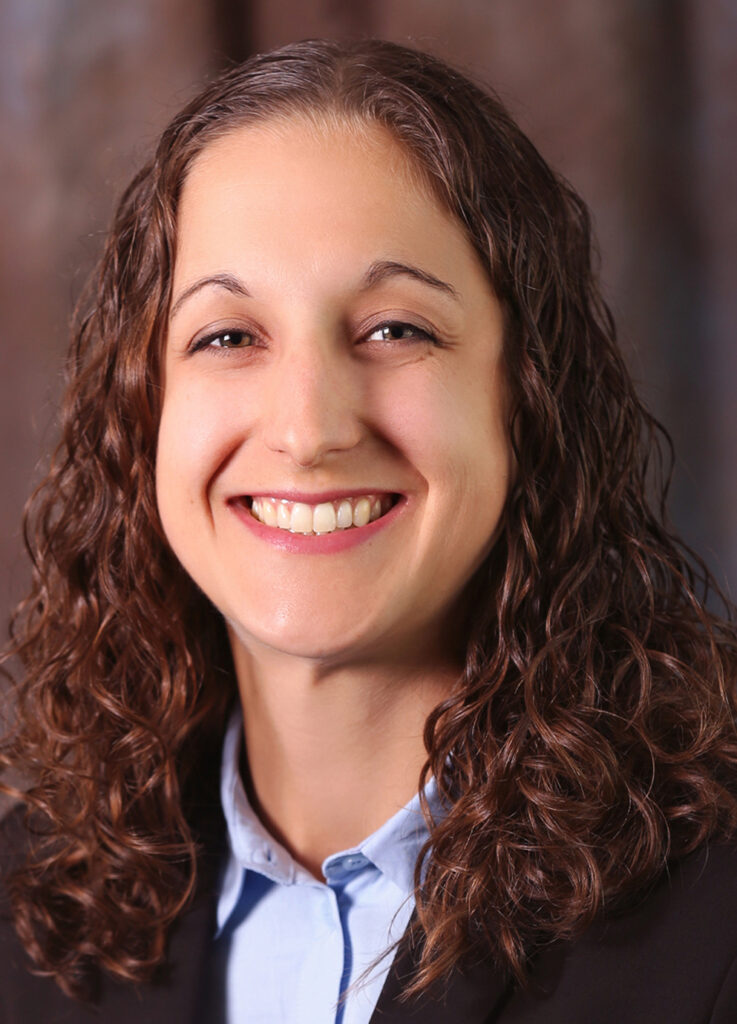 Amanda Wilson, originally from Omaha, Nebraska, has a background in chemical engineer with a B.S from Missouri S&T. She's spent most of her career working in production as an engineer for various companies. She joined Novozymes in 2015 as a process engineer and after spending some time as an operations director, she has taken a role as Sr. Product Quality Manager for Novozymes Specialty Proteins business. Amanda has a lot of passion for promoting and developing Women in STEM, after spending most of her career in the minority in both engineering and in manufacturing and encountering some of the hurdles many women in the STEM field have dealt with. In her free time, she is an ultramarathoner, running 50k and 50 Mile races, and enjoys spending time with her husband and cat.
Haley Haas | Art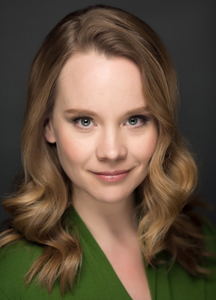 Haley Haas is the Artistic Director and Co-Founder of Anastasis Theatre Co. She has worked as a teaching artist and facilitator with The Union for Contemporary Art, Omaha Community Playhouse, WhyArts, and Creighton Medical School's Clinical Education and Simulation Center. Haley worked for 15 years as an actor and the Training and Education Director for R.E.S.P.E.C.T., a touring educational theatre company. Haley holds a BFA in Theater performance from Creighton University. She has also trained with the groundbreaking community-engaged theater company Cornerstone based in Las Angeles, CA.
Shannon Lang | Mathematics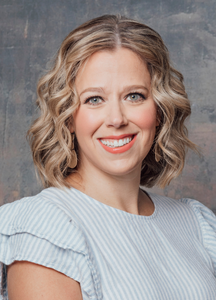 Shannon Lang was born and raised in Omaha and continues to call it home with her husband Andy, and their twins, Beck and Ruby. She started her volunteer career with the Junior League of Omaha to socialize, but she quickly fell in love with volunteering and non-profits. The League was the jumping off point of the countless non-profit relationships she was to make in the years to come. Shannon was so inspired by the work that non-profits do in our community, she went back to school to get a degree in nonprofit management from the University of Nebraska at Omaha. With degree in hand, she founded Catalyst Consulting to help nonprofits bridge gaps in their organizations. Her volunteer includes developing Kitchen Connections for the Junior League of Omaha, founding the No More Empty Pots Guild in 2019, serving on the Fontenelle Forest Guild Board, and acts as a liaison between individuals or corporations looking for volunteer opportunities and the non-profits in need of volunteers.
---
Questions?
Reach out directly to Stephanie Kidd at [email protected] for more information.
---
About Us
About UNeTech Institute
UNeTech Institute is an entrepreneurial support organization in Omaha, Nebraska, jointly supported by UNMC and UNO, whose mission is to supports entrepreneurs and innovators by harnessing the resources of the University of Nebraska ecosystem and the Omaha and greater Nebraska community. UNeTech works with some of the brightest minds in the state to turn University research ideas into commercialized and successful businesses. To learn more about UNeTech, visit www.unetech.org.
About Bio Nebraska
Founded in 2005, Bio Nebraska is a non-profit trade association dedicated to supporting and promoting Nebraska's bioscience sector and ensuring the sector grows and thrives. Bio Nebraska is the only organization in the state representing over 100 bio-related entities in the human health, medical device, animal health, agriculture, renewable fuels and industrial biotech sectors, as well as educational institutions and service providers. For more information, visit bionebraska.org.