UNeMed, a member of Bio Nebraska, is accepting applications for its 2022 Technology Transfer Boot Camp.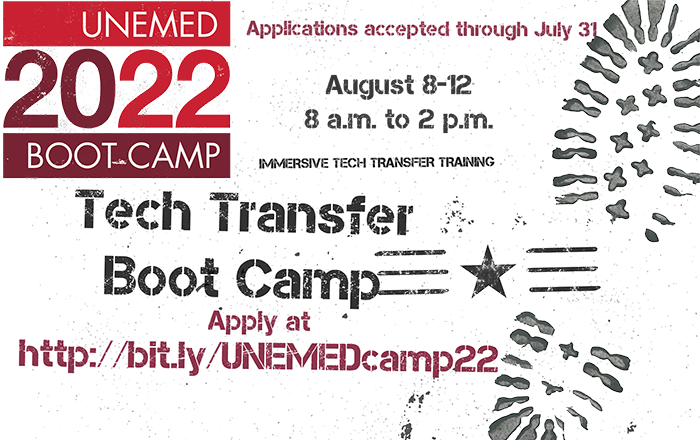 UNeMed's Technology Transfer Boot Camp will be held August 8-12, 2022.
Tech Transfer Boot Camp is aimed at scientists and students interested in what it takes to commercialize a new invention or discovery. The week-long event can also jump-start an alternate career in science as a technology transfer professional.
The program helps scientists gain a wide range of skills and experience that match their scientific knowledge and training.