UNeMed, a member of Bio Nebraska, will again host its Technology Transfer Boot Camp, August 7-11, 2023. Applications are open through July 1, 2023.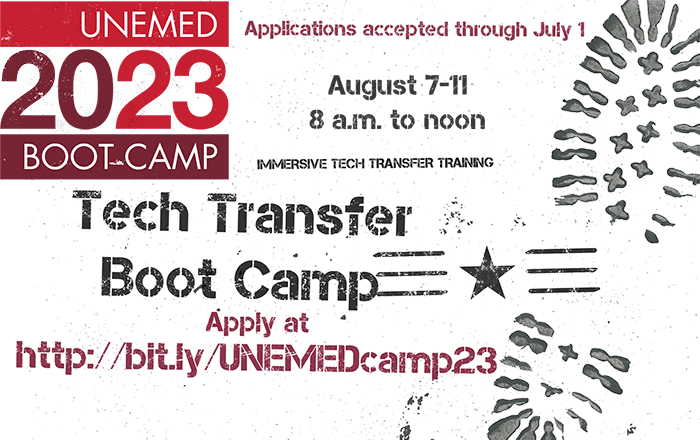 Announcement from UNeMed
UNeMed will again host a Technology Transfer Boot Camp, to be held Aug. 7-11.
The Technology Transfer Boot Camp is aimed at scientists and students interested in the process of commercializing an academic innovation or discovery. The week-long series of seminars and hands-on training can help jump-start an alternate career in science as a technology transfer professional.
The program helps scientists gain a wide range of skills and experience to match their scientific knowledge and training.