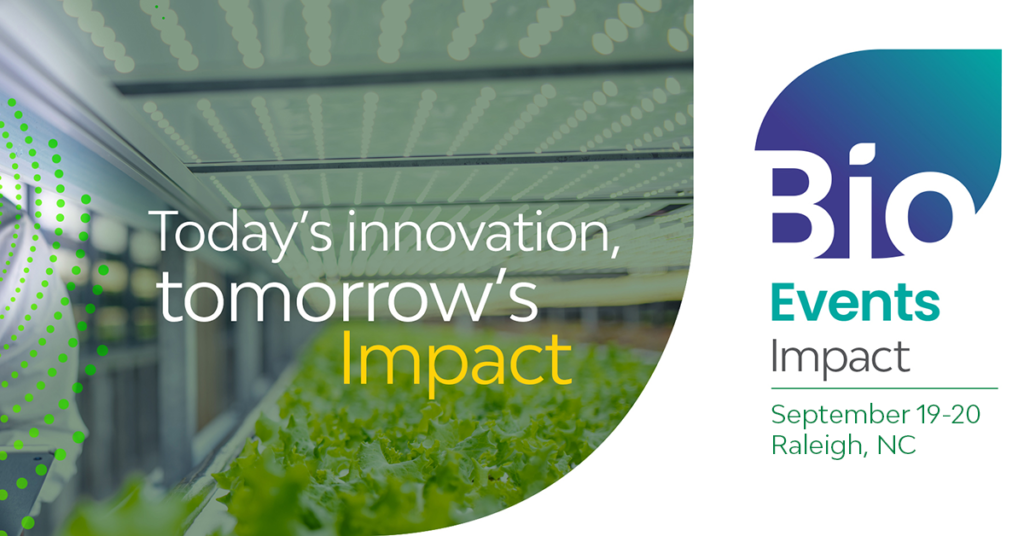 September 19-20, 2023
Raleigh, North Carolina
The BIO Impact Ag & Environment Conference is centered on overcoming today's global challenges – and set forth towards a more sustainable future –  by embracing the key role biotechnology plays in protecting our planet's resources, driving a strong economy, and improving people's lives. 
Bio Nebraska is proud to partner with BIO on this premier event that brings together biotech innovators, investors, and policy makers focused on strengthening the bioeconomy to meet societal challenges.
Bio Nebraska members are eligible for a $200 discount on non-member Premier Access and non-member Emerging Innovators registration rates. Contact Bio Nebraska to receive your discount code.
Offer expires May 12, 2023. There is no obligation to register once you receive your discount code.