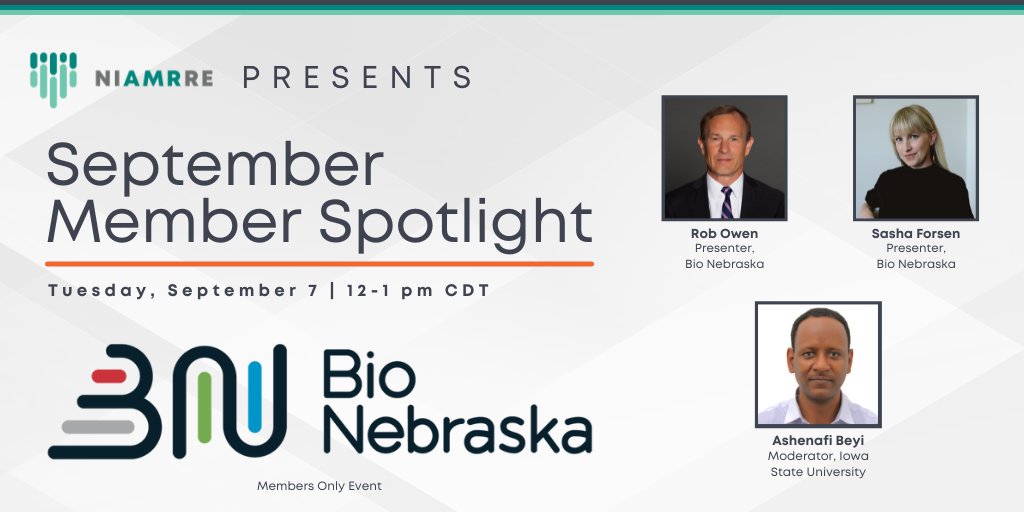 Today, Rob Owen, Bio Nebraska Executive Director, and Sasha Forsen, Bio Nebraska Assistant Director, presented at National Institute of Antimicrobial Resistance Research and Education's (NIAMRRE) Member Spotlight Webinar. As a NIAMRRE member, Bio Nebraska was given the opportunity to share its work with fellow NIAMRRE members. The presentation focused on Bio Nebraska's work to support, promote and grow Nebraska's biosciences through networking, advocacy, resources, development, and education.
Also included in the presentation was Bio Nebraska's Women in STEM initiative, where Sasha talked about how Bio Nebraska is supporting this important initiative through professional development events and building community partnerships.
Bio Nebraska is grateful to have had the opportunity to be featured as September's NIAMRRE Member Spotlight and is proud to support their mission to address prioritized gaps in knowledge related to antimicrobial use, stewardship, and resistance.