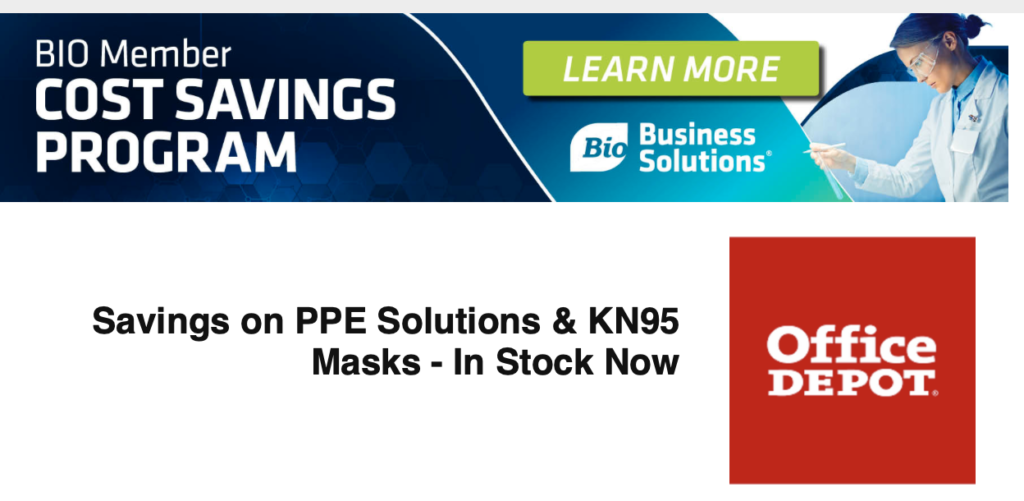 BIO Members enjoy savings from a wide range of Office Depot products:
· Personal Protective Equipment (PPE) solutions
· KN95 and N95 Masks
· Wipes, Anti-microbial Pens
· Hand Sanitizers, Hand Washing facilities, Soap
· Hand-held thermometers, temperature kiosk
·        Save up to of 80% off the OfficeDepot.com regular prices on our best value list of preferred products including cleaning supplies. Click here to access coupons.
Enjoy these savings and many more when you sign up for BIO Business Solutions!