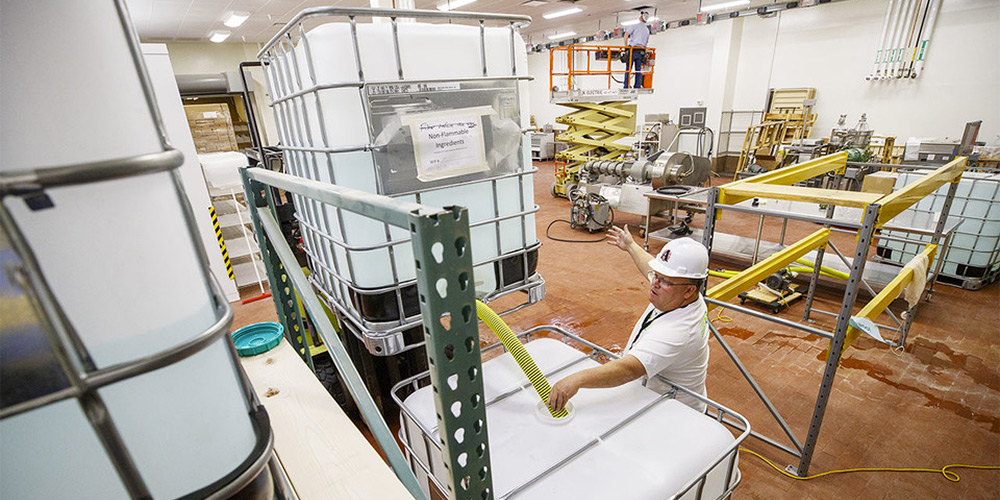 The University of Nebraska–Lincoln is partnering with the Nebraska ethanol industry to produce hand sanitizer for use by hospitals, nursing homes, doctors' offices and other health care providers in Nebraska and nearby areas.
After a successful initial run April 5 at the Food Processing Center on Nebraska Innovation Campus, the partners completed their first full day of production April 6.
For the complete article visit the UNL newsroom.