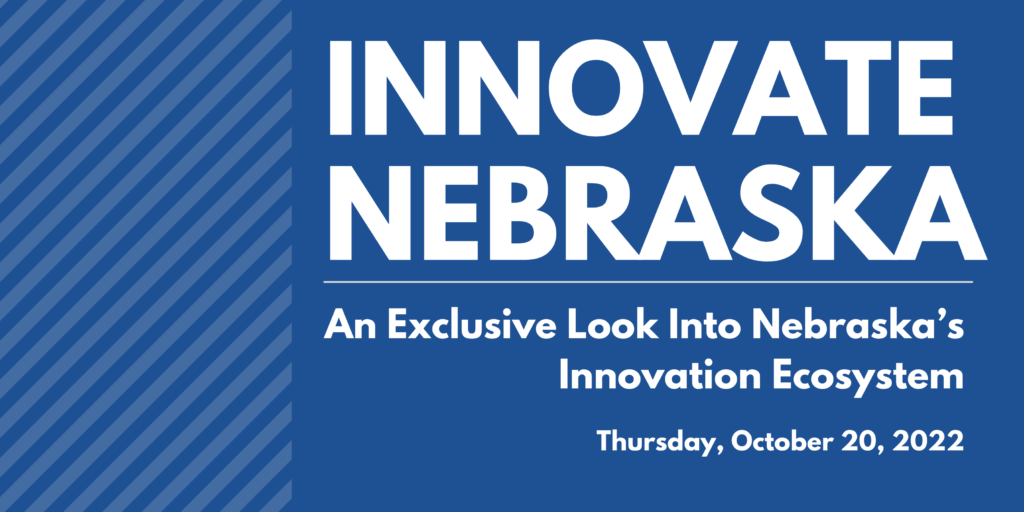 October 20, 2022
Noon to 4:15 pm CDT
Truhlsen Events Center
Omaha, Nebraska
An Exclusive Look Into Nebraska's Innovation Ecosystem
Join us and discover the unique qualifications that make Nebraska an ideal medtech hub. We invite you for an afternoon of panels and keynote talks on the state's ecosystem of medtech innovation.
Nebraska is home to nationally acclaimed medical centers and an internationally recognized research and teaching hospital. Join us at the Truhlsen Events Center located on the UNMC Campus, and learn how the future of medical care will start in the middle of America.
---
Agenda
Noon to 1:15 P.M. – Lunch and Keynote Speaker
Dr. James Linder, CEO Nebraska Medicine, Founder Linseed Capital
1:30 P.M. to 2:45 P.M. – Track 1 (Choose Panel 1 or Tour)
Panel 1 – Innovation in Practice in Nebraska, with panelists:
Moderator: Rob Owen, Executive Director, Bio Nebraska
Evan Luxon, Co-Founder and CEO, Centese
Tyler Martin, M.D., President & CEO, Aeolian Biotech
Dr. Shane Farritor, Co-Founder & Chief Technology Officer, Virtual Incision
Kirk Zeller, CEO and Co-Founder, Progressive Neuro, Silicon Prairie Center
Davis Global Center Tour (15 Spots Available)
2:45 P.M. to 3:00 P.M. – Break
3:00 P.M. to 4:15 P.M. – Track 2 (Choose Panel 2 or Tour)
Panel 2 – Innovation Opportunities in Nebraska
Moderator: Joe Runge, Associate Director, UNeTech
Ben Williamson, Partner and General Counsel, Invest Nebraska
Jay Lund, Principal, GreenSlate Development
Erica Wassinger, General Partner, Proven Ventures
Mike Freeman, General Partner, InnoSphere Ventures
Ben Kuspa, Business Innovation Manager, Nebraska Department of Economic Development
Davis Global Center Tour (15 Spots Available)
---
Meet the Speakers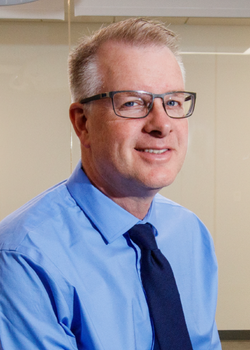 Dr. Shane Farritor
Shane Farritor is the David and Nancy Lederer Professor of Mechanical Engineering at the University of Nebraska-Lincoln. He holds degrees in Mechanical Engineering from the University of Nebraska-Lincoln and the Massachusetts Institute of Technology. He co-founded Virtual Incision Corporation that is developing miniature robotic devices that are placed inside the body during laparoscopic surgery. Dr. Farritor holds more than 170 patents and is a fellow of the National Academy of Inventors.
Shane grew up in a small central Nebraska town. He is an avid maker and woodworker. His wife is a physician and they have four children.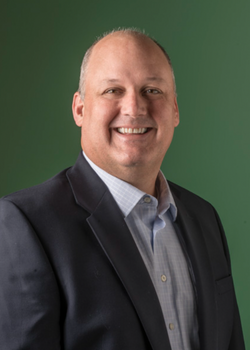 Mike Freeman
Mike Freeman has spent the last 30 years of his career at the intersection of entrepreneurship, venture capital, and economic development in the public, private and non-profit sectors. Over the last decade, Mike has been the CEO of Innosphere Ventures where he's worked with thousands of startup founders in high-tech sectors, providing them with business support around technology commercialization and venture capital.
Mike is a General Partner of two early-stage venture capital funds: the Innosphere Fund I and II and was formerly a GP in the Israel-Colorado Innovation Fund. Mike has built up Innosphere's brand and stature and expanded the incubation program's reach around the U.S. Mountain Plains region by connecting with top research universities and ecosystem builders.
Mike is committed to building and growing the technology ecosystem in the region and contributing to overall U.S. competitiveness and innovation, especially as it relates to the commercialization of life sciences and climate tech innovations.
Ben Kuspa
Ben Kuspa manages the Business Innovation Act (BIA) programs for the Nebraska Department of Economic Development. The BIA programs are a suite of programs that support innovation activities for Nebraska businesses by providing funding for product development, applied research and development conducted at a Nebraska college/university, SBIR activity, and equity investment. Since the inception of the programs in 2012, the BIA programs have awarded more than $60M to businesses in the Nebraska innovation ecosystem. Information on the innovation programs can be found at opportunity.nebraska.gov/bia.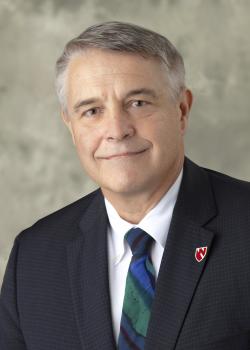 Dr. James Linder
James (Jim) Linder, MD, is the chief executive officer for Nebraska Medicine and professor of pathology for the University of Nebraska Medical Center (UNMC).
After earning his medical degree from UNMC in Omaha, Nebraska, and subsequent training in pathology at Duke University in Durham, North Carolina, he joined the UNMC faculty in 1983. Dr. Linder has authored more than 150 publications and five textbooks while filling diverse roles in academic medicine and business.
In the commercial sector, his research as chief medical officer for Cytyc Corporation led to new cancer screening technologies that reduced the incidence of cervical cancer. As co-founder of Constitution Medical, a new hematology instrument was developed to enable the rapid diagnosis of blood disorders. His business experience led to the founding of Linseed Capital with his wife, Karen.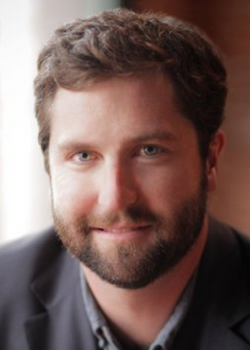 Jay Lund
Jay Lund, Principal of Greenslate Development brings extensive commercial real estate experience and strong local relationships to GreenSlate's diverse portfolio. Listening to what Omaha locals want and feel is missing from their city, Jay strives to craft a sense of place through strategic partnerships with tenants and investors. His vision is to create a neighborhood destination filled with unique experiences.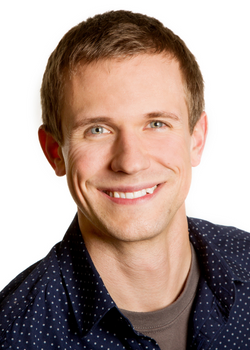 Evan Luxon
Evan Luxon is the Co-Founder and CEO of Centese. He is a serial medtech innovator, having also co-founded Potrero Medical and Cardiospire. Evan holds engineering degrees from the University of Nebraska, Johns Hopkins, and Stanford, and was previously an NSF Graduate Research Fellow and FDA Medical Device Fellow. He lives in Omaha with his wife and son.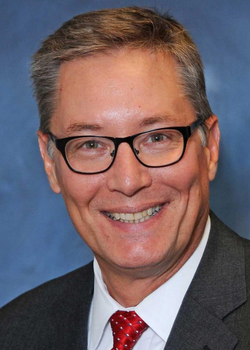 Tyler Martin, M.D.
Dr. Martin is a Nebraska native with more than 20 years of experience in the biotechnology industry. He has led development activities to support more than 100 Investigational New Drug (IND) Applications, and developed four drugs that eventually received FDA or EMA approval. He has held senior leadership positions in a number of biotech companies including Chiron (purchased by Novartis for $8.6B), Sangamo (current market cap, $500M) and most recently Dynavax (current market cap, $900M). Three years ago, he returned to Nebraska planning to start a consulting practice and biotech incubator. Today, he is the Chairman and CEO of Great Plains Biotechnology, a consulting company with headquarters in Lincoln, NE. Great Plains was founded in Nebraska to enable capital efficient operations and exploit Dr. Martin's life science leadership expertise and professional network. Dr. Martin also leads emerging companies in the Great Plains portfolio. He is currently Chairman, President & CEO of Adjuvance Technologies, a private vaccine adjuvant company with offices in New York and Lincoln, based on intellectual property from Memorial Sloan Kettering Cancer Center. He is also Chairman and CEO of Hudson Biotechnology, a private vaccine company based in Lincoln that aspires to develop a vaccine against Lyme Disease. He serves as Chairman of the Board for UNIVAC Technologies, a private vaccine company based in Brussels, Belgium. He serves on the boards of the European Union Society of Translational Medicine, the Vaccine Policy Advisory Board of BIO, the Biodefense Policy Advisory Board of BIO, UNeMed, EPSCor, BioNebraska, and Redeemer Seminary.
Dr. Martin received a bachelor's degree with honors from the University of Nebraska at Kearney, and an MD degree from the University of Nebraska College of Medicine, where he was named the outstanding student in Pediatrics. He was a resident in Pediatrics at the University of Nebraska Medical Center and was a post-doctoral fellow in Molecular Microbiology and Pediatric Infectious Diseases at Washington University in St. Louis where he was named the outstanding teaching fellow at St. Louis Children's Hospital.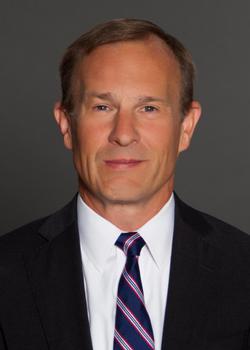 Rob Owen
Rob Owen joined Bio Nebraska as Executive Director in 2019. Prior to Bio Nebraska, Rob was an attorney with the Dobrusin Law Firm, a strategic intellectual property law firm, where he was Of Counsel, and served as general counsel for Streck, Inc., a market leader in the medical device industry, for over 8 years. While serving as Streck's general counsel, Rob became involved with Bio Nebraska.
Prior to entering the private sector, Rob held a series of advisory positions in the federal legislative and executive branches, first as Senior Counsel to U.S. Senator Chuck Hagel, then as Counsel to the U.S. Senate Committee on Governmental Affairs, and later as Counselor with the U.S. Department of Labor.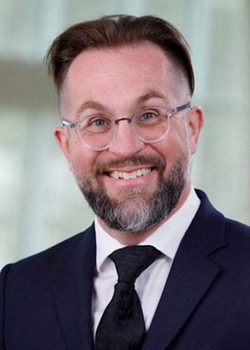 Joe Runge
Joe is the associate director of the UNeTech Institute. A state-sponsored translational research institute and startup incubator that supports innovation from University of Nebraska Medical Center (UNMC), the University of Nebraska at Omaha (UNO) and Nebraska Medicine. The UNeTech Institute serves to support inventions mature from initial discovery to commercial product through a variety of services. UNeTech combines technical support from early prototype to scalable production, business strategy analysis, translational research proposal development, entrepreneurial matchmaking, and investor outreach.
Splitting his time between UNeMed and UNeTech, Joe serves as the principal investigator for the 2019 Economic Development Administration (EDA) i6 Challenge Grant: the Omaha Medical Technology Pipeline, and the 2021 EDA Grant UNeTech Deploy! CARES supplemental funding. In 2020. Joe also became the principal investigator for a portfolio of entrepreneurial outreach programs funded by the Ewing Marion Kauffman Foundation. Additionally, the Small Business Administration awarded UNeTech the prestigious 2021 SBIR Catalyst Prize.
The only person ever to earn both a law degree and a master's degree in molecular biology from the University of Iowa, Joe briefly worked in the office of general counsel at Integrated DNA Technologies before joining UNMC in 2005. Joe has become a sought after expert on technology transfer and a published author on intellectual property and entrepreneurship.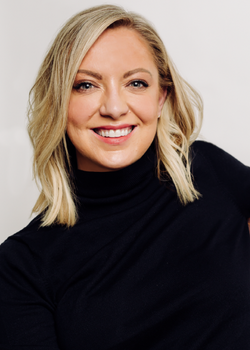 Erica Wassinger
Erica is a go‐to investor for new companies as they pursue growth in Nebraska. Her entrepreneurial insights are published monthly in the Omaha World-Herald and have been quoted in publications like Forbes, Inc. Magazine, and NPR.
Erica has worked with hundreds of founders, helping them find product-market fit and execute growth strategies. She has a Journalism degree from Kansas State University, a Wharton Executive MBA certificate in venture capital, and University of California Berkeley venture capital certificate.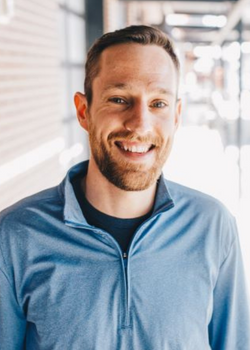 Ben Williamson
Ben Williamson has lead the investment team for Invest Nebraska Corporation for the last five years and also serves as the company's General Counsel. Additionally, Ben co-founded and serves as a Managing Director for the Burlington Capital Ag-Venture Fund, a new Midwest-based AgTech seed fund. Prior to both endeavors, Ben spent several years as an in-house corporate attorney in the financial services space and is also a small business owner. Ben has led over 75 early-stage venture deals in his career and has worked with hundreds of companies and founders to help them get their companies off the ground and begin to scale.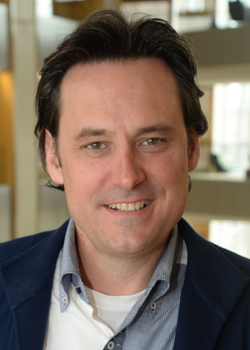 Kirk Zeller
Kirk Zeller, CEO and Co-Founder, has many years of experience in neurovascular at Micrus Endovascular and J&J's Codman. He built the Micrus business in Asia, successfully launched many neurovascular products across the region, and integrated the business into J&J where he led international market development. Kirk has 27 years of medical device experience in sales and marketing, market development, and business development.
Kirk is the founder of the Silicon Prairie Center which is an entrepreneur live and work incubator community with residences, office and innovation space. Progressive NEURO, Inc is incubated at the Silicon Prairie Center along with Assistive Technology Solutions, Inc, two market access firms, and two independent films.
---
Location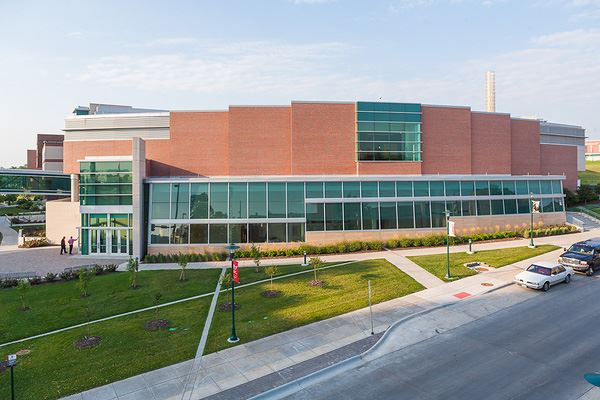 Truhlsen Campus Events Center at UNMC
619 S 42nd St
Omaha, NE 68198
---
Parking
Parking for Innovate Nebraska is available in Lot 63 located on 40th and Marcy Streets. There will be two shuttles running guests to the Events Center from 11am to 12:30pm, and then back to the lot from 4:00pm to 5:00 pm.
Marked on the Parking Map in green are locations for guests who want to use a $3 daily rate space.
If going to the Bio Nebraska Annual Meeting at The Pella, guests can then move to the parking garages on 42nd and Harney Streets.
---
Event Partners