October 10-14, 2022
Omaha, Nebraska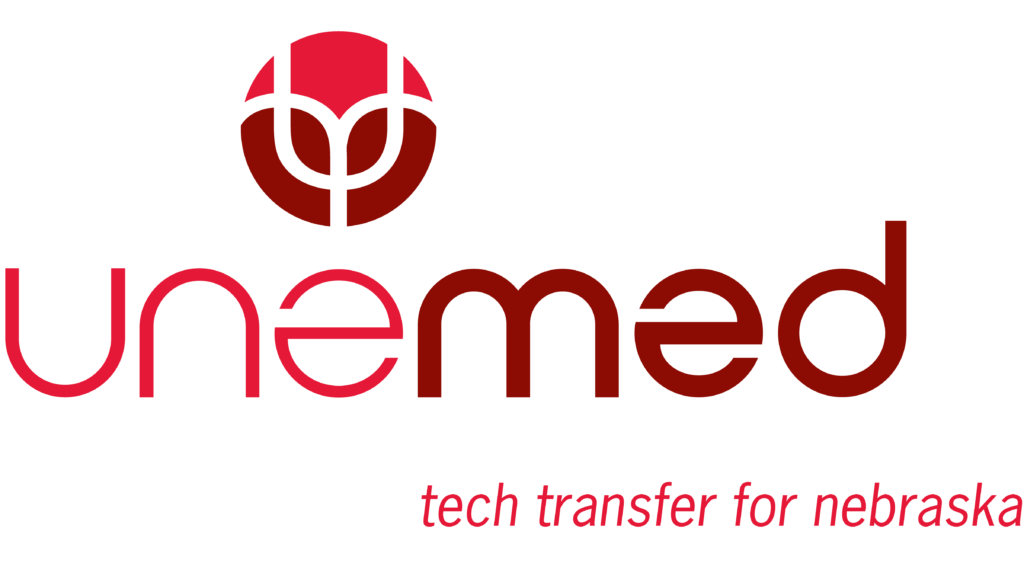 Every fall, UNeMed sponsors Innovation Week, a popular series of events intended to celebrate and promote innovation and research at UNMC and UNO.
This year, Innovation Week returns for its 16th year as an in-person series of events, beginning with Kick-Off on October 10, 2022. The week will continue with several seminars and panel groups, eventually culminating with the Innovation Awards at Hilton Omaha.
---
Innovation Week 2022 Schedule*
Monday, Oct. 10
■ Kick-Off | DRC I Atrium, 9-11 a.m. | An open house to meet and mingle with UNeMed staff, grab a free T-shirt and other goodies
■ Panel: Tech Transfer 101 | DRC1 1004, 11:30 a.m.-12:30 p.m. | Discussion aimed toward researchers and investigators who are unfamiliar or wish to learn more about technology transfer and commercialization. Empaneled UNeMed staffers will help future inventors, and guide them through the process, ushering them through potential roadblocks. Complimentary lunch will be provided to the first 30 guests. Open and free to all.
Tuesday, Oct. 11
■ Seminar: Drug Discovery Funding | Zoom, Noon-1 p.m. | Expert will discuss the rigors of drug discovery research and highlight the road to more funding opportunties. Free and open to all. Zoom Link coming soon!
■ Idea Pub: Innovations & Libations | Rathskeller Bierhaus, 4-6 p.m. | Networking event highlighted with free beverages and a chance for University innovators and researchers to meet each other and potential investors, collaborators and allies from the surrounding community.
Wednesday, Oct. 12
■ Faculty Entrepreneurship Mixer | TBA, 9-10 a.m. | Current UNMC and UNO inventor-entrepreneurs will deliver brief, 5-minutes presentation about their journeys, then meet and mingle with guests. Free and open to all.
■ Panel: Software IP & Funding | Mammel Hall, Noon-1 p.m. | Expert panel will discuss intellectual property protection options and funding opportunities for software innovations. Complimentary lunch will be provided to the first 30 guests. Free and open to all.
Thursday, Oct. 13
■ Panel: SBIR/STTR Funding Panel | Mammel Hall, Noon-1 p.m. | Expert panel will discuss funding opportunities for researchers, inventors and entrepreneurs available through the federal government's Small Business Innovation Research and Small Business Technology Transfer grant program. Free and open to all.
■ Research Innovation Awards Banquet | Hilton Omaha, 5-8 p.m. | A celebration of the innovation and research developed at the University of Nebraska Medical Center and the University of Nebraska at Omaha. All faculty, students and staff who contributed to a new invention disclosure, received a U.S. patent or had a technology licensed during the fiscal year will be honored. Special awards for Emerging Inventor, Startup of the Year and the Most Promising New Invention of 2022 will also be presented. Contact UNeMed to request an invitation.
Friday, Oct. 14
■ UNeTech Open House | TBA | A chance to see hands-on demonstrations and applications for recent prototypes developed at UNeTech, the University's biotech accelerator and incubator program. Free and open to all.
*Events listed are subject to change. Visit UNeMed's website for updates.