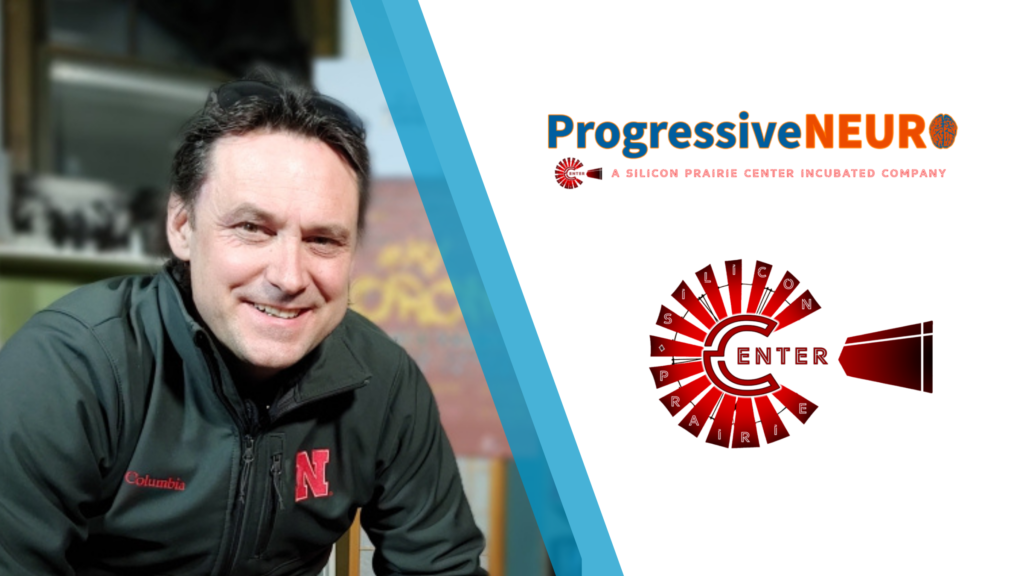 Kirk Zeller, founder of the Silicon Prairie Center and co-founder of Progressive NEURO, won the Excellence in Entrepreneurship award at the University of Nebraska at Kearney's Light it Up! celebration on April 14. The Silicon Prairie Center, Progressive NEURO, and the University of Nebraska at Kearney are members of Bio Nebraska.
Article by Tyler Ellyson, UNK
The University of Nebraska at Kearney's Center for Entrepreneurship and Rural Development hosted its annual Light It Up! celebration April 14 in Discovery Hall on campus.
The event included an awards ceremony, keynote address from freelance copywriter and The Curtain and Pen owner Lauren Bonk and presentation from the Cultivate student organization, which assisted Pioneer Village in Minden through a grant-supported community project launched this year.