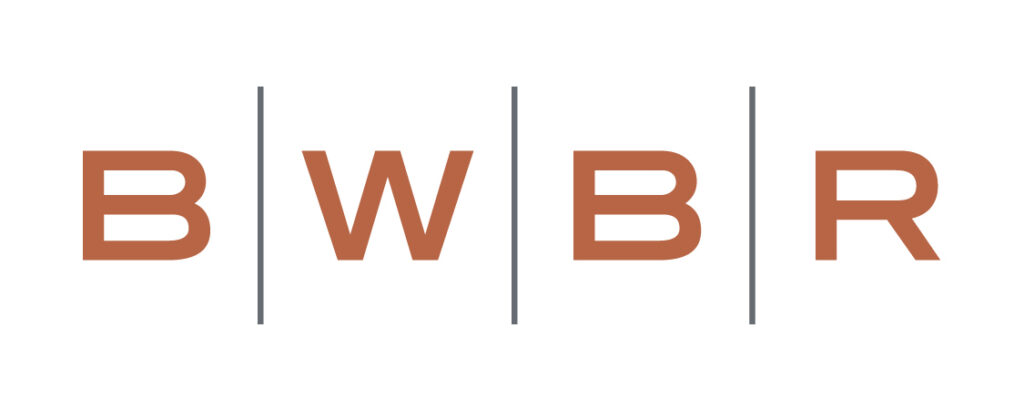 The COVID-19 response has shown the strengths in humanity – resilience, adaptability, resourcefulness. While the challenges the illness presents are real-time and life-altering, they also offer the opportunity for science and technology facilities to embody these same qualities and do more than simply survive. BWBR, a design solutions firm with cutting edge architecture, interior design, and master planning expertise, believes that resilient design will take on a new and different imperative in a world reshaped by this pandemic.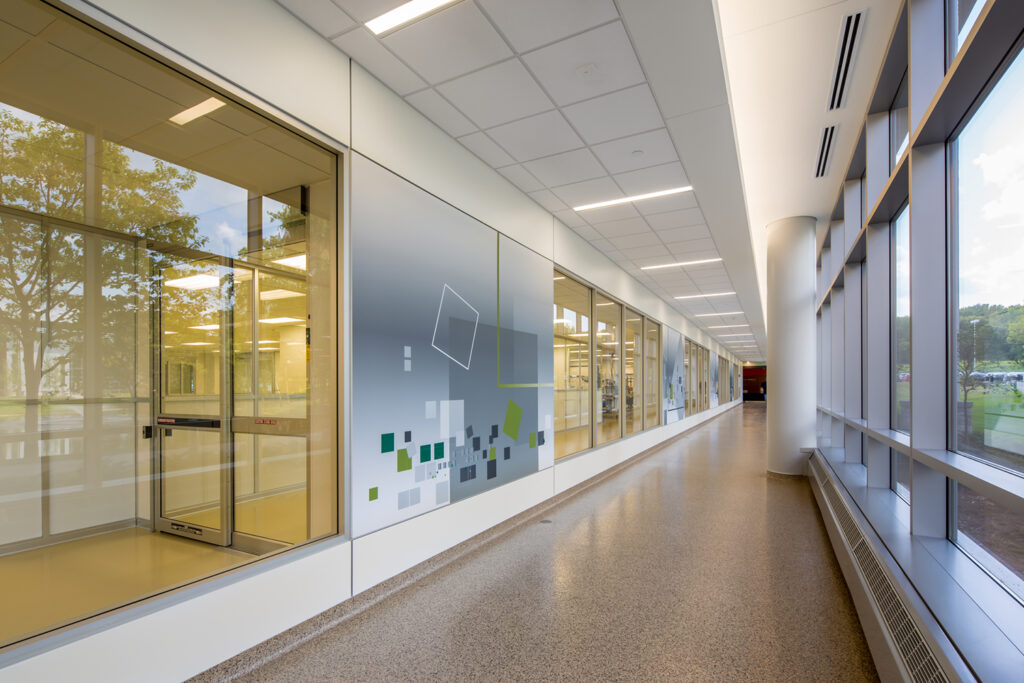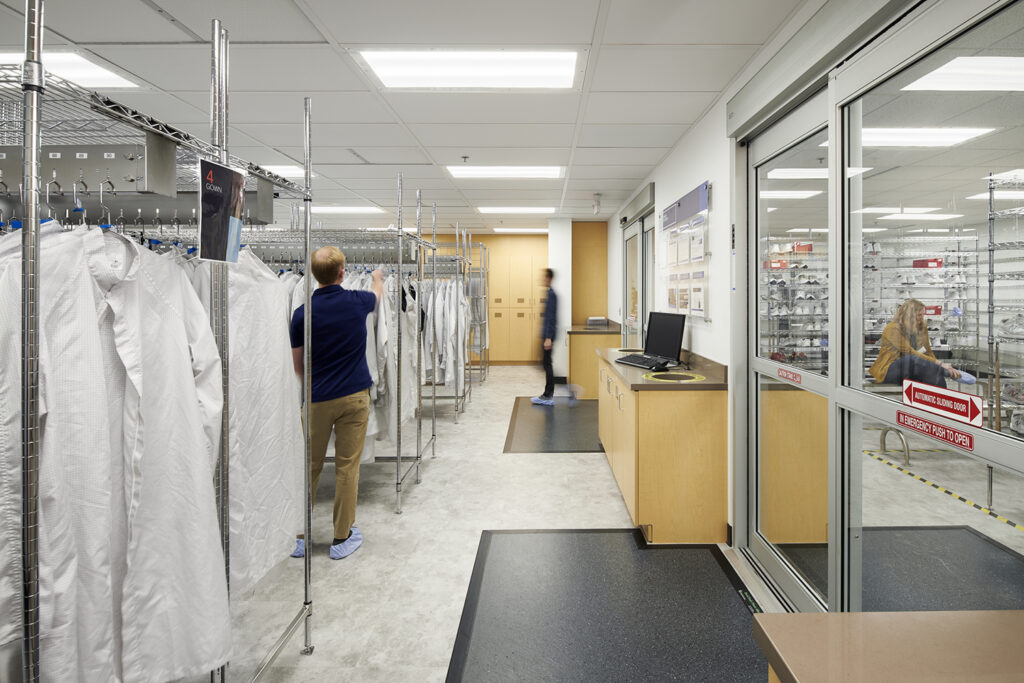 One of the pillars of BWBR's approach to high-tech design is to create facilities that are resilient – a quality that benefits both the efficiency of a facility as well as those who occupy it. But where resilient facilities have typically been designed to survive extreme climatic events, they now must carry the additional capacity to recover from and adapt to a highly infectious disease with rapidly changing contingencies. The ability to pivot quickly and continually is a tall ask, but necessary to maintain the operational integrity of staff, the production supply chain, and facility functions.
The first step in every facility resiliency plan must address staff safety. Yet even with the most stringent of safety protocols, facility shutdowns will occur. Any sort of shutdown – scheduled or not – impacts the bottom line. By building staff safety directly into a facility's design, organizations can improve their safety and profit outcomes.
Take for example, the act of maintaining the integrity of a clean room. Any entry into the clean room runs the risk of contamination. To mitigate this risk in larger labs and clean rooms, a facility's design can intentionally place access points from mezzanines above the clean rooms to utility chases or support space located within the clean rooms. This creates "gray" space for maintenance within the "white" research or clean room environment. In this "gray" space, workers can perform their maintenance, cleaning, and daily work without gowning or entering the clean room. A similar idea could be applied to other complex areas that need to remain sealed for cleaning during the pandemic.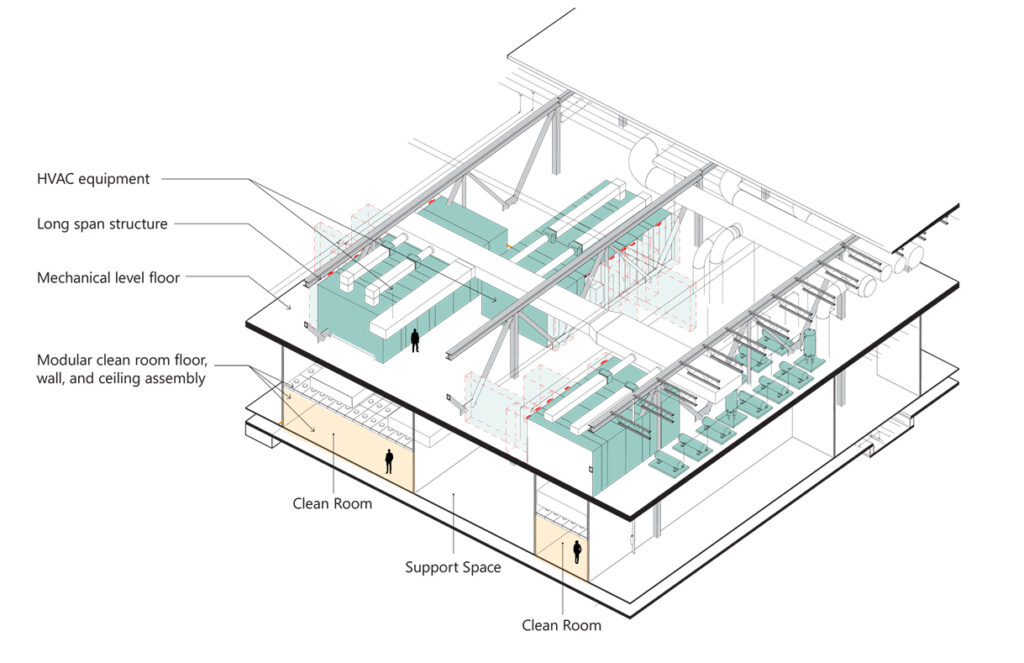 In addition to maintaining staff and production safety, organizations should evaluate the reliability of their supply chain. There are two main strategies to encourage continuous access to procured production materials: storing additional materials on-site and/or establishing an emergency response team (ERT).
If a company chooses to store production materials on-site, the benefits include easy and consistent access to vital materials. However, the company must also maintain more physical space, a capital expenditure whose return is not realized until normal operations are disrupted. A supply chain ERT offsets the cons of on-site storage by assessing potential risks in the existing supply chain and finding alternate materials sources before a shutdown event happens.
Finally, there are many strategies to safeguard manufacturing and R&D capabilities. When possible, organizations may consider housing redundant facilities in geographically diverse locations. If this isn't an option, contracting partnerships can help smaller organizations take advantage of overflow space in larger facilities. Facilities should also be designed to easily adapt to different functions by creating spaces with infrastructure utility grids that allow for easy access to modify room layout and configurations. Other design considerations should include potential alternate gowning areas and abilities to segregate portions of manufacturing environments.
With nearly a century of complex and mission-critical facility design experience, ranging from advanced manufacturing to highly sensitive clean rooms, labs, and research spaces, BWBR is driven to find people-first architectural solutions that keep doors open and production lines running. Our work beyond this sector has allowed us to see first-hand how the innovations produced by today's life science companies are changing lives downstream, which inspires our work on this level upstream. By implementing design strategies that empower high-tech facilities to pivot and adapt to rapid change, BWBR looks forward to helping communities enter a "new normal" that is safe, effective, equitable, and resilient for everyone.
Terri J. Ulrick is a Principal and Director and can be reached at 651.290.1922 and [email protected]. Scott C. Kirchner is a Principal at BWBR and can be reached at 402.321.5656 and [email protected].