For our July Member Spotlight, we talked to CFO Systems. The company, headquartered in Omaha, provides "leadership on demand" to middle and lower-middle market organizations across a variety of industries with their nationwide team of CFOs, COOs, Controllers, Senior Accountants, as well as Finance, HR and Supply Chain professionals.
Tell us about CFO Systems
Headquartered in Omaha and founded in 2004, CFO Systems (CFOS) is a nationwide team of CFOs, COOs, Controllers, Senior Accountants, and Finance / HR / Supply Chain professionals providing "leadership on demand" (Fractional, Interim, Project, and Recruiting) to a variety of middle and lower-middle market organizations. Our Directors in numerous locations coast-to-coast are positioned to serve clients within all industries.
CFOS was named to the Inc. 5000 list of fastest growing companies six out of eight years, most recently in 2022.
In nine years, we have grown twenty-fold.
We are a Philanthropic Centered Organization (PCO) supporting the communities we serve with leadership and additional resources.

What services do you offer?
We provide professional services that range from long-term part-time ("Fractional") to short-term ("Interim") as well as special projects. Our recruiting division excels at matching professionals with leadership teams, typically as successors to our Fractional and Interim roles. Our clients and their Trusted Advisors call on us during times of stress, whether high-growth, operational, or financial, or during transitions in their leadership ranks.
Why is Nebraska an important location for CFO Systems?
We were founded in Nebraska in 2004 by a fifth-generation Nebraskan, Brett Frevert. While we have grown to span the USA, our headquarters remain in Omaha. We take pride in our Midwestern values and roots and utilize those to serve our clients well. Because of these values, we take a very practical, no-nonsense approach to business while remaining creative and energetic.
What is CFO Systems' footprint beyond Nebraska?
Our Directors live and work across the USA in Washington, Montana, California, Texas, Oklahoma, Missouri, Kansas, Nebraska, Iowa, South Dakota, Minnesota, Tennessee, and Georgia. With over 100 professionals on the team, we have a collective 3,500 years of practical experience. Each Director relies on his/her own unique skillset to serve their clients, be role models in their communities, and ensure excellence in all they do.
Who are your customers and where are they located?
Our customers are Middle- to Lower-Middle Market organizations across America and the Western Hemisphere within a wide range of industries including: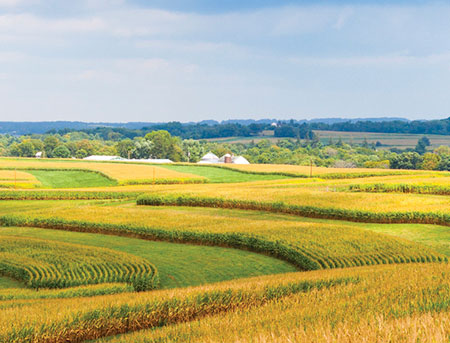 Food and Agribusiness
Renewable Energy
Biotech
Transportation
Manufacturing
Construction
Healthcare
Government
Non-Profit
Legal
Accounting & Financial Services
What support can CFO Systems offer to the bioscience industry?
We have industry-specific experience in this field, coupled with accounting and financial skills and experience that allows us to drill into the specifics and problem solve. Chances are, we have sat in the seat and know the pain points. Partnering with our clients in this way not only creates quick resolutions to large and small problems but also makes us cost effective and efficient. We are NOT consultants. Instead, we are partners who work together with you to "Get Stuff Done" as a TEAM.
What are some of the biggest challenges facing your clients and how do you help them overcome those challenges?
We face many diverse challenges on a daily basis, but a few key challenges include:
Often our clients don't hit pause when a problem arises or if they sense something off in their business. One of the biggest challenges for us is that time doesn't stop and the problems become worse. Not only does this take longer to fix but also could cost a business exponentially more to remedy. If leadership hits pause, it allows us to step in and utilize our expertise to help before the problem gets too big and scary.
In today's competitive world, companies need to be strategic and manage change. A business needs to be ready for change that doesn't care if they are ready or not. Two kinds of businesses exist today. The first are those that plan for change, and are open to it and the possibilities it creates to help a business WIN! The second business is forced to come along anyway, while resistant, kicking and screaming down the tracks as the train of change leaves the station.
Hiring outside objective partners to evaluate your business can help you see where change might impact your business (future) while also helping you see blind spots (present) and identify lessons learned (past). Additionally, it may help you find new ways to pivot your business or product offering to increase revenues and market shares, and/or to innovate in new ways that are not presently being capitalized.
What else would you like to include?
We rely on ethics, integrity, and strong values to lead our clients through M&A, steep growth, turnarounds, restructuring, spend management, capital raises, IPOs, organizational changes and more. Our clients rely on us to be objective, collaborative, involved partners and leaders who are as committed to the growth of their organizations as they are.
We really do live our mission of helping our clients grow.