Bio Nebraska talks to the 2020 Governor's Bioscience Award winner, Evonik, for November's Member Spotlight. We talked to Paul Caldwell, Site Director of Evonik's Blair, Neb. facility, about the crucial role Evonik plays in our state's bioscience industry and the important products they produce in Nebraska to help feed the world.
Tell us about Evonik.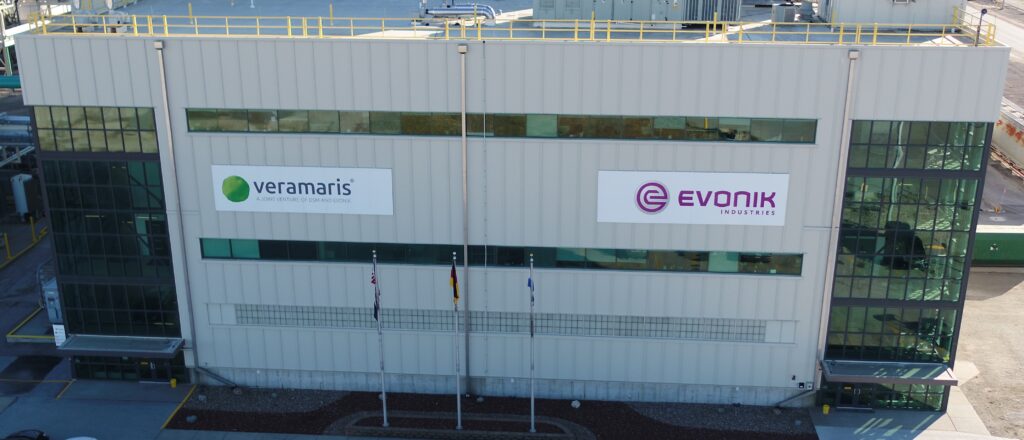 Evonik, headquartered in Essen, Germany, is one of the world leaders in specialty chemicals. The company is active in more than 100 countries around the world. Evonik goes far beyond chemistry to create innovative, profitable and sustainable solutions for customers. More than 32,000 employees work together for a common purpose: We want to improve life, today and tomorrow.
At our Blair site, we produce two vital products for animal nutrition. Our Biolys® product, a lysine form of an essential amino acid, and at our Vermaris facility, a joint venture with DSM, we produce algal oil, which is rich in the omega-3 fatty acids EPA & DHA for the salmon industry.
Why is Nebraska an important location for Evonik?
Having strong support from state and local governments to help us do business is critical for our operations. In addition, Nebraska's workforce is diverse with hard-working and well-educated employees. We are able to source locally our scientists, engineers, chemists and microbiologists along with operators and support staff. In total, we have 105 full time employees at our Blair site.
We are also centrally located for our customers. Our end products specifically for the lysine business is primarily the swine industry, but also includes poultry. The footprint for the swine industry is more or less right around us; the Dakotas, Iowa and Nebraska. Our poultry customers are more south of us, from Arkansas over to Georgia, but we can reach them easily by railcar. Even with our algal oil going to Chile and Norway salmon to feeders, Nebraska provides a location that can be easily accessed by our global customers.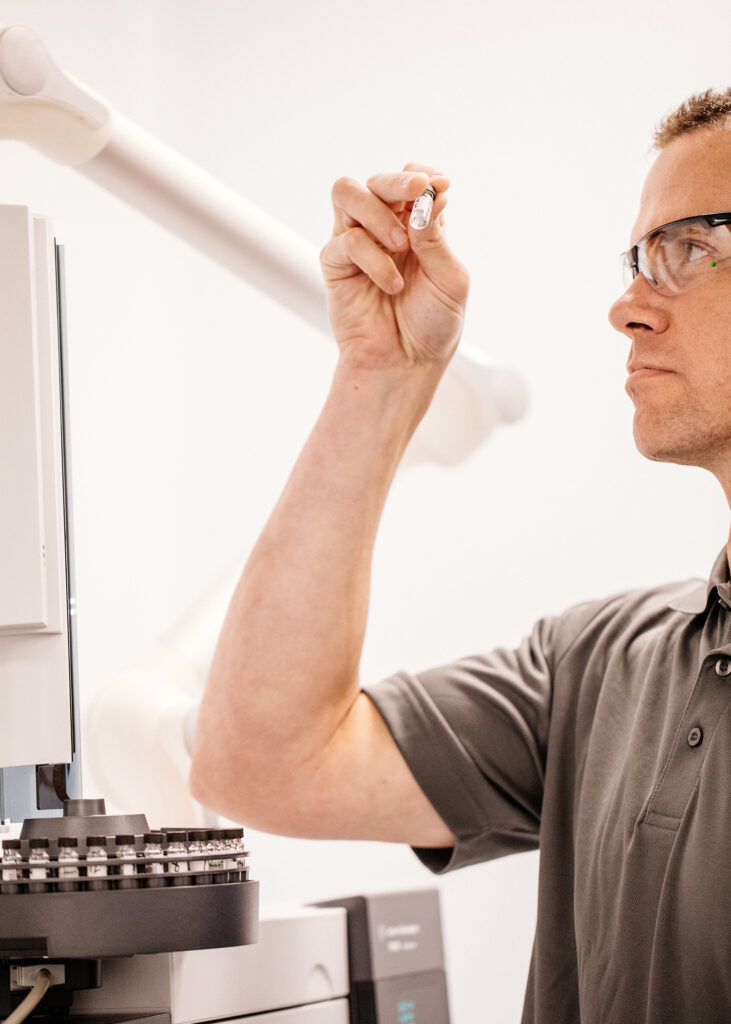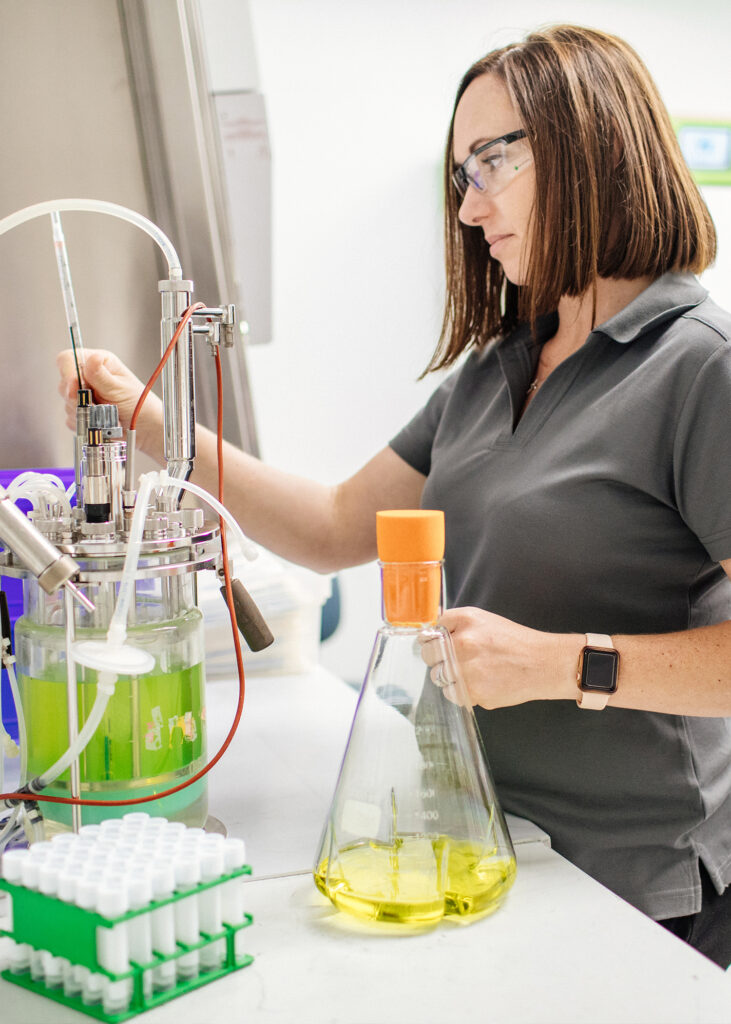 What products do you offer?
As a specialty chemical company, consumers cannot purchase our products, but our products are in just about all the products they use. We make cars more fuel efficient, we make your mattress more comfortable, we help to keep animals healthy and we make medicines more effective. The lysine and omega-3's produced in Blair show-up on your dinner plate, whether it's via pork, chicken or salmon.
Our products, like Lysine, are important in helping the farmers bottom line, while also reducing the environmental impact of their operation by providing a more efficient usage of the feed ration by the animal. While our Blair location focuses specifically on the omega-3 fatty acids, EPA & DHA and lysine to support animal health, our Alabama site also produces an important product for poultry producers; methionine.
Beyond Nebraska, how large is Evonik's footprint (where else do you operate)?
In North America, Evonik has 4,500 employees throughout U.S., Canada and Mexico at over 40 sites and 32,000 globally.
How has COVID-19 impacted Evonik?
Like most other companies, we've seen impacts from COVID-19. We've seen the impact from a workforce point of view and from a market point of view. Particularly in Nebraska. we felt the supply chain impact from the challenges that COVID-19 had on meatpacking facilities early on in the pandemic, which has since recovered.
Beyond our Nebraska site, we have been able to support the healthcare industry's fight against COVID-19 through the production of hydrogen peroxide, and we produced hand sanitizer for our employees and have been able to donate some to our local communities.
What have been some of your greatest opportunities?
Sustainability is a great opportunity for Evonik. Around 30 percent of our sales are generated with products that offer superior sustainability benefits to the market and Evonik intends to further increase this share.
In addition, by looking at our amount of R&D spending, we continue our commitment in investing in new and innovative products.Last year, Evonik invested over $500 million in R&D. Our commitment to research and development result in products and applications being introduced in the past five years which accounted for 13 percent of Evonik's consolidated sales.
Evonik also obtains access to innovative technologies and new business options through its corporate venture capital activities. In 2019, Evonik set up a second venture capital fund. It has allocated €150 million to this fund, more than doubling the total investment to €250 million. We invest specifically in specialized technology funds and start-ups of strategic relevance to Evonik. In this way, we gain insights into innovative developments at a very early stage.
Is there anything else you would like to include?
We would like to thank Bio Nebraska and Governor Pete Ricketts for their work supporting and growing Nebraska's bio-ecosystem, as well as for their recognition of Evonik for the Governor's Bioscience Award. Evonik is proud to be a part of the Nebraska Bioscience community for over 20 years now.