Bio Nebraska talked to Kennebec Analytical Services (KAS) for February's Member Spotlight. KAS provides analytical testing services to Nebraska and other Midwest states for the hemp and CBD industries.
Tell us about KAS.
Kennebec Analytical Services is a new company located in Lincoln, Nebraska. It was started by Concetta DiRusso, President and CEO, along with Paul N. Black, Chief Scientific Officer, and Inga Krassovskaya, Laboratory Director. Our mission is to provide certified analytical services for hemp farmers, processors and derivative product manufacturers. In starting KAS, our intention was to use our scientific expertise to fill a niche in testing cannabinoid levels, especially THC and CBD in hemp at harvest and in post-harvest manufacturing, as required by state and federal regulations. Apart from these regulatory concerns, there is a growing need for testing services in the marketplace to ensure accurate nutritional information and product safety at every level, from product manufacturing to consumer use. As reported recently in the Hemp Industry Daily, the U.S. hemp market share was estimated at $4 billion in 2020 and is projected to grow to $15 billion by 2025. Among the bottlenecks in the industry growth is the need for essential testing services such as KAS provides.
Why is Nebraska an important location for KAS?
The Nebraska Department of Agriculture began licensing farmers to grow hemp for the 2019 growing season. In 2019, 10 licenses were granted; this grew to over 100 in 2020. Hemp makes sense for Nebraska as an alternative high value crop. Nebraska's farmers are the best in the world: best at growing crops, caring for the soil, and knowing the agricultural environment. While extremely versatile in its uses, hemp is a challenging crop to bring to market. The development of plant varieties that are specific to the production of fiber, grain or oils is in its infancy. Much research is required to understand hemp genetics and the response of the plant during growth through harvest across the Nebraska agricultural landscape. Field grown hemp is exposed to cross pollination by feral hemp, commonly known as ditch weed. Additionally, the harvesting of hemp is labor intensive and the number of companies equipped to process fiber and oil, in particular, are limited. Despite these challenges, Nebraska growers are innovative, resilient, and prepared to turn these challenges into market opportunities. KAS is excited to be able to partner with them as a testing services provider. It is important to mention as well that KAS is a Nebraska Department of Agriculture approved testing facility for the 2021 harvest.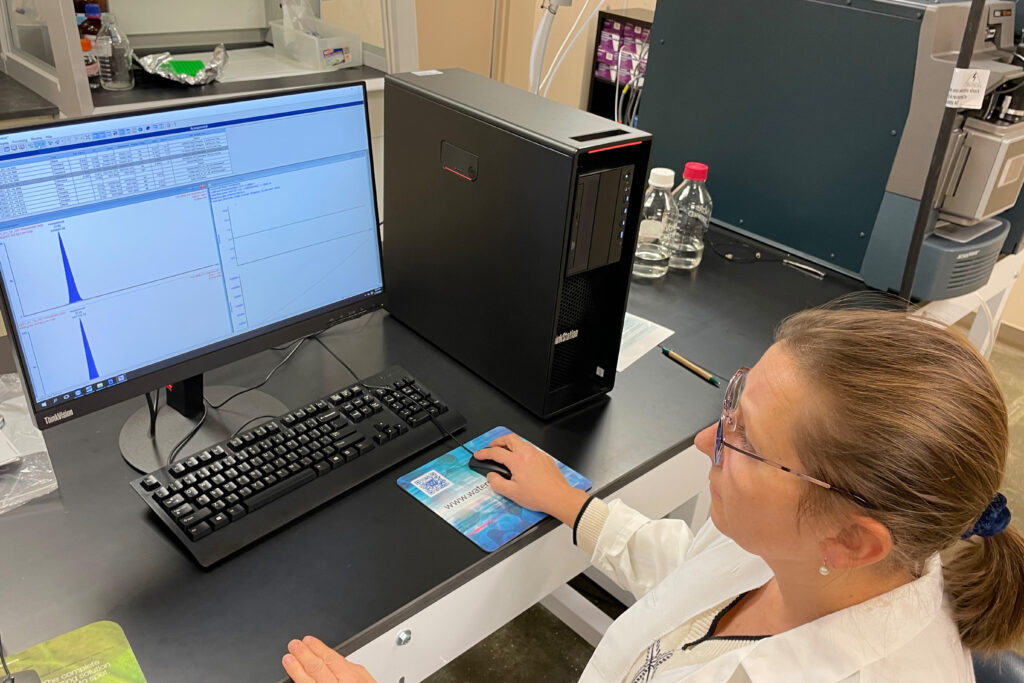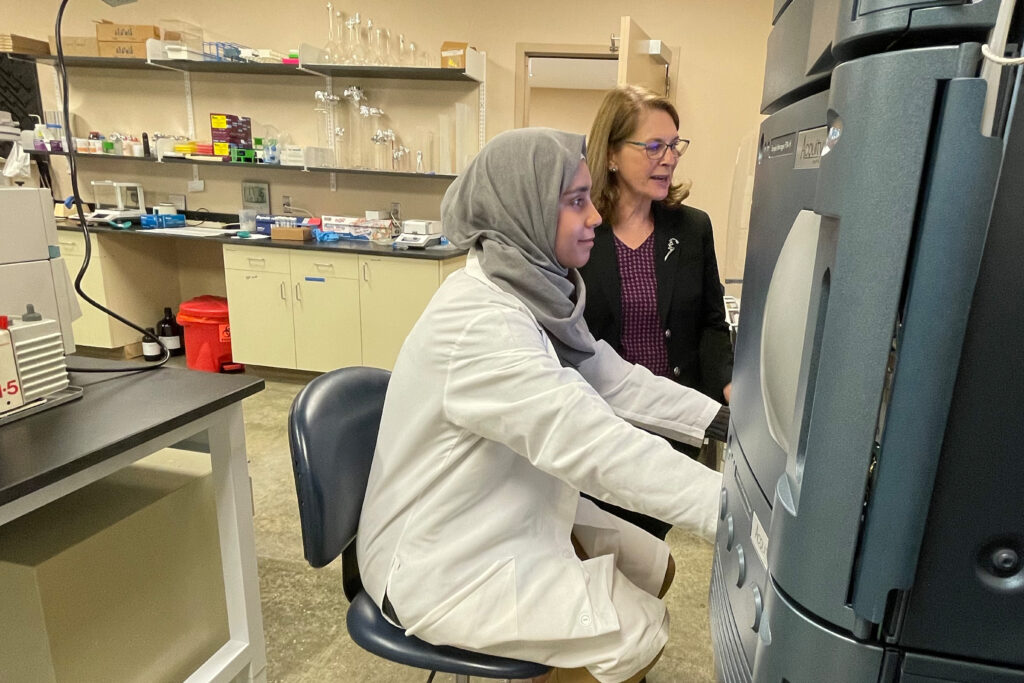 What services do you offer?
KAS offers analytical testing services for hemp and products produced from hemp. The USDA distinguishes hemp from medical and recreational marijuana cultivars of the same plant, Cannabis sativa. The distinction between hemp or marijuana is defined by the level of one chemical made by the plant; a phytocannabinoid called tetrahydrocannabinol, or THC. All hemp and hemp products must be analyzed for THC levels, which cannot exceed 0.3 weight percent. KAS provides certified testing for cannabinoid levels conducted under ISO17025 and is accredited for potency testing by the ANSI National Accreditation Board (ANAB). Beyond cannabinoid potency levels, KAS offers a menu of services including identification of terpenes and flavonoids, the chemicals that contribute scent and taste to Cannabis products.
We also perform testing for contaminants including pesticides and mycotoxins. Therefore, our services are not only limited to the hemp industries but expand to include other crops such as hops, foods, and environmental samples, especially soil and water. KAS has invested in state of the art equipment from Waters corporation, including an Acquity UPLC system for cannabinoid analysis and a Xevo TQ-XS Triple Quadrupole Mass Spectrometer for pesticide and mycotoxin analysis. The agreement between KAS and Waters includes technical and equipment maintenance for 3 years to assist in providing a high level of technical services to our clients.
Beyond Nebraska, how large is the KAS footprint?
Currently, we are a startup company and our target market is largely Nebraska and other midwestern states. However, as hemp has been legalized at the federal level, we offer hemp testing to any individual or company across the U.S. requiring testing. Our business plan is based on aggressive growth to parallel the evolution of the cannabis industries. It is our expectation that this will accelerate to even higher levels if medical marijuana is legalized in the state and/or nationally.
How many employees does KAS have?
Currently, KAS has 3 full time employees, not including our scientific experts, Dr. Paul Black and Dr. James Allen, who provide critical assistance in the development and optimization of certified and standardized testing procedures. Our business plan calls for employment of a technical staff of about 10 by the end of 2021, dependent on both revenue and venture capital investment.
Who are your customers and where are they located?
Our customers are the Nebraska State Department of Agriculture, hemp farmers, and companies involved in hemp processing and product development. There is a large and growing need for testing services particularly in the highly visible CBD product development and sales industries. Consumers have a right and need to know that products ingested by themselves or their pets contain the amounts of CBD (or other cannabinoids) stated on the label and that these products are free of contaminants such as pesticides, mycotoxins and heavy metals.
What are some of the biggest challenges facing the hemp and CBD industries today and how can KAS help overcome those challenges?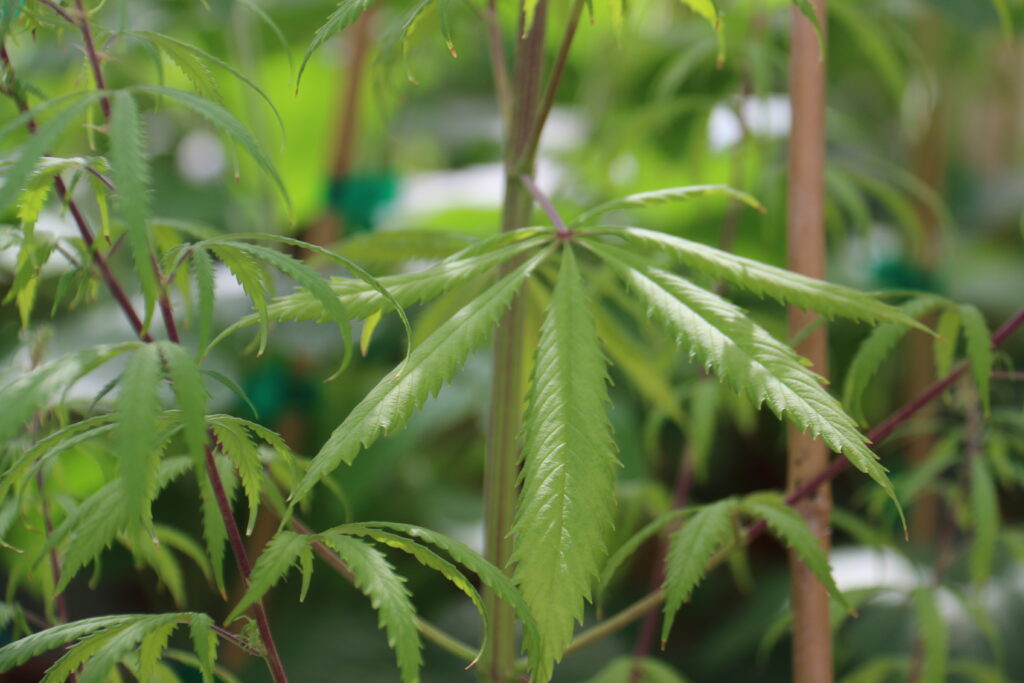 As mentioned above, there are challenges across every phase of hemp production, from growth through product appearance in the marketplace. As a cannabis industry, financing of farmers and other hemp companies has been restricted nationally and many major banks do not offer financing for hemp industries. This may limit business startup or expansion.
Probably the biggest challenge for hemp production in Nebraska is arriving at harvest with a crop that has THC levels below 0.3 weight percent. Monitoring THC potency prior to harvest is critical, especially in the final month of growth. As a service company employed by both the State of Nebraska and farmers, our pledge is to provide accurate, validated and certified testing to all our customers. Customer trust and satisfaction are our highest priorities.
What have been some of your greatest opportunities in the industry?
The testing services industry has undergone rapid growth in the last 5-10 years as hemp has been legalized nationally and recreational and/or medical marijuana has been legalized by many states. In fact, testing has been called the single major bottleneck to industry growth globally. This is the market opportunity that gave birth to KAS.
Last December, KAS was privileged to have the opportunity to purchase Cannabis Testing Laboratories (CTL) from Doane University. CTL was the first cannabis potency testing lab in Nebraska and the first to achieve prestigious ISO-17025 certification for that service. In 2020, CTL provided private testing for over 50 percent of Nebraska hemp growers. It also provided educational opportunities to help farmers understand more about this new crop during the first open growing season. KAS is committed to continuing these valuable relationships and services for the hemp and CBD industries.
Is there anything else you'd like to add?
KAS occupies a unique and essential niche in service to Nebraska hemp growers and other industries. Given the innovative environment surrounding hemp afforded by legalization, our team looks forward not only to employing our technical expertise in testing but also to contribute to research and development that will expand our clients product portfolios, provide a deeper understanding of the health impacts of cannabinoid and terpenes, and to ensure the safe use of such products. While these R&D goals are aspirational at this point, we expect to contribute essential information in the next few years built from our experience in both the academic and private research sectors.
We are excited to be part of the Bio Nebraska community of companies. The advocacy of novel biotechnology businesses within the state fosters a rich environment for new ventures such as ours at Kennebec Analytical Services. This trade association provides fertile ground for advocacy of the bio-based businesses and fosters a collaborative environment of shared and unique expertise.