For our March Member Spotlight, we talked to Metropolitan Community College (MCC) about their Manufacturing, Power and Process Operations programs and the important impact these programs have on Nebraska's workforce.
Tell us about MCC's manufacturing programs.
MCC's Manufacturing, Power and Process Operations programs offer a variety of educational and training opportunities for our students looking to enter this field. Demand for jobs such as that of operations managers, operators, and maintenance technicians is on the rise. MCC's programs have been built in conjunction with our industry partners, notably Cargill, Evonik, NatureWorks, Novozymes, and OPPD. Our industry partners have guided the development of our curriculum and continue to play an important role in the growth of our program through their participation in our advisory committee. Our courses are also developed in a manner to allow for flexibility and responsiveness to specific industry partner needs on a short-term basis.
Our program has seen a 31 percent increase in enrollment from 2019 Winter Quarter to 2020 Winter Quarter, despite the challenges posed by the COVID-19 pandemic. The ongoing support from our industry partners has been the driving force behind our increased enrollment. The flexibility of our instructors and staff who have come up with innovative approaches to work with students both remotely and on-campus, with safety provisions in place, have made it possible for MCC to continue serving our students and partners' needs.
What specific manufacturing programs do you offer?
Students have several program options to choose from based upon their career interest. We offer three associate degrees and two career certificates that students can earn on their way to receiving their associate's degree:
Bio-Processing: associate in applied science, provides entry-level training in maintaining, monitoring and controlling equipment and processes used in bio-processing industries.
Manufacturing Process Operations: associate in applied science, provides education and training related to manufacturing in safety, instrumentation and processes control, power transmission, maintenance procedures and programs and quality and continuous improvement.
Nuclear Power Plant Non-Licensed Operator: associate in applied science, provides entry-level training in maintaining, monitoring and controlling equipment, systems and processes found in nuclear-fueled power generating plants.
Power Plant: associate in applied science, provides entry-level training in maintaining, operating and controlling equipment that produces and uses steam in power generating plants.
Stationary Engineer:  career certificate, provides enhanced skills required for understanding the shift work and procedures required in the operation and maintenance of boilers and auxiliary equipment used in the power and process industries.
Manufacturing Process Operations: career certificate, enhances skills required for understanding the shift work, processes and operations found in various manufacturing industries.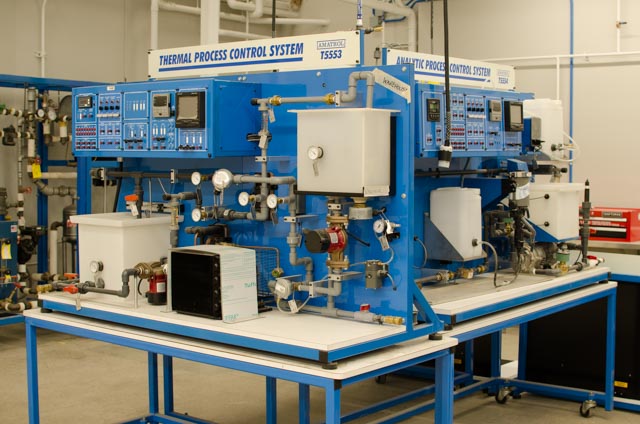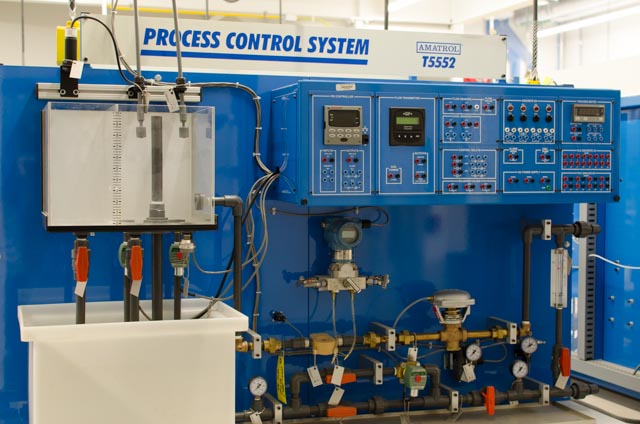 How many students are enrolled in these programs? 
We currently have approximately three dozen students in our Manufacturing, Power, and Process Operations programs.
How does MCC support jobs in Nebraska?
MCC is a leader in training the Nebraska workforce, thanks to our strong ties with our industry partners. Industry recently contributed to an amazing renovation project at our South Omaha campus, resulting in the Center for Advanced Manufacturing. New lab spaces with state-of-the-art equipment and knowledgeable instructors ensures that MCC and industry can work together and support jobs in Nebraska for many years to come. Our role is to help industry not only train the workforce, but also recruit the workforce whenever possible.
How can Nebraska companies support the important role that MCC plays in Nebraska?
By becoming involved with the MCC programs that represent their industry. There are numerous opportunities to get involved, from serving on Advisory Committees to offering tours of their plants and internships. Sponsorship programs have become very popular recently, where an industry partner brings a new employee on board at an entry level position and pays to have them trained at MCC as they work their way up within their organization. It's a great recruiting tool and a win-win for the student and the industry partner. Learning at MCC while concurrently applying those newly learned skill sets on the job leads to a much faster learning curve. It is vital that MCC continues to have engagement with industry partners on multiple levels.
How can Nebraska companies work with MCC to fill job vacancies?
Industry partners can take advantage of our job posting process, which allows students to see their jobs on kiosks in the hallways of the trade related campuses and also online. As mentioned earlier, sponsorship programs are a popular way to recruit new employees as well. The key is for industry to get out in front of middle and high students to let them see what their jobs look like. We invite our industry partners to speak to schools when possible, give tours when things open back up after the pandemic, encourage making yourselves available for internships and other opportunities. Many times a potential employee might go in a different direction because they simply don't know enough about the opportunities that companies provide. If partners are offering sponsorship, internship or scholarship opportunities, that message needs to reach the students as early as possible during their middle and high school years.
How can potential students learn more about manufacturing programs?
Students can learn more about our manufacturing programs by visiting our website at Metropolitan Community College – Manufacturing, Power and Process Operations Technology (mccneb.edu) or the CTE Facebook page at https://www.facebook.com/MCCCTE. Students may also contact our embedded advisor, Heather Carrico at 531-622-2692, or the program coordinator, Bob Boyer, at 531-622-4733.