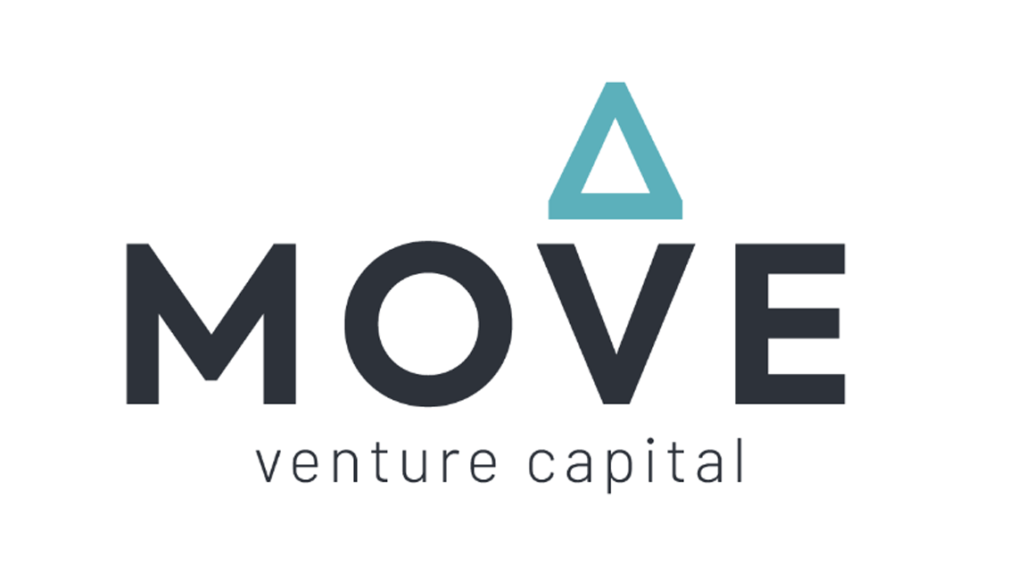 For our August Member Spotlight, we spoke to MOVE Venture Capital, a pre-seed and seed venture capital firm created by Nebraska founders. MOVE highlighted for us their work and their mission to support and accelerate the next generation of founders in the region.
Tell us about MOVE.
MOVE Venture Capital is a pre-seed & seed fund focused on investing in early-stage Nebraska startups with high growth potential with an investment objective of long-term growth of capital.
MOVE Fund I is a $10m fund that plans to invest in ~70 startups over the next 3 years. MOVE has invested in ten companies since launching in January.
MOVE is industry agnostic with portfolio companies that span artificial intelligence, software, agtech, climatech, and traditional SaaS.
MOVE is the only venture capital firm in Nebraska focused at investing at this stage.
Why is Nebraska an important location for MOVE?
The General Partners are from Nebraska, have built companies in Nebraska, and have experienced the challenges of fundraising for a highly technical company here at the early stages.
The gap in early-stage investing in Nebraska is wide and our team has experienced this first hand.
Nebraska's lack of venture capital investment relative to its venture-backed successes indicates a greater potential to produce winners than we see today; especially at the pre-seed and prototype stages.
Invest Nebraska's 2022 Report highlighted only 45 pre-seed deals from the last billion dollars invested in Nebraska startups. This number should have been closer to 450 (if not higher) given the investment numbers at other stages.
Does MOVE support founders beyond Nebraska?
We will meet founders from anywhere, and have the ability to invest outside the state for the right opportunity, but our focus is Nebraska.
Of our 10 investments, all are in Nebraska. The 3 startups currently in due diligence are also all from Nebraska.
We are interested in meeting Nebraska founders who have left the state and investing in them to see if there is a path for us to draw them back or simply support them from here.
When we raise MOVE Fund II, likely a $30-40m round, we'll take on a much more regional approach, although Nebraska will remain a priority.
How many investments has MOVE made so far?
10 investments:

Engage Vision is an AI-powered analytics system quantifying what happens inside a physical space by leveraging existing cameras and computer vision.
Open Spot is a SaaS app that helps healthcare practices automatically fill spots from last-minute cancellations via waitlist and text.
ThermOptical Cooling is a patented ultrafast short pulse laser used to enhance the capabilities of materials and alloys such as copper, aluminum, nickel and silicon carbide for multiple climate tech applications.
Nave Analytics fuses satellite signals with telemetry from irrigation pivots to provide data-enabled solutions to advise ag professionals on efficient, scalable and cost-effective water usage.
Nightfox Audio is a SaaS platform that provides a sampling of instruments so musicians can start creating music digitally via a plugin.
Microwash is a fast, pain-free and self-contained nasopharyngeal irrigation device designed to collect specimens from your nose.
Peeq is a platform to improve the hygiene of the eyelid and the eye, including their patent-pending device, the Peeq Waiva, and subscription-based eyelid and facial cleanser. (Co-created by designer Alan Tipp.)
Major Talent is creating access and visibility to Veterans transiting into civilian employment by objectively translating their skills and competencies into a language that civilian employers can better understand.
Two more investments are "in stealth" at the moment.

3 currently in final diligence for investment
What kind of investments is MOVE looking for?
MOVE is industry agnostic, we'll invest across industries as you can see reflected in our portfolio.
MOVE has a broad focus on capital-efficient software and technology companies built in Nebraska and the Midwest.
What are some of the biggest challenges early-stage companies face and how can MOVE help companies overcome these challenges?
Fundraising is always a challenge in the Midwest.

MOVE assists early by being the first check-in and helping founders find early traction.
MOVE also has the ability to follow-on into future rounds, providing signal to seed and series A investors confidence from existing investors.

Finding technical talent is another challenge for early-stage companies.

MOVE works closely with our non-profit, The Nebraska Startup Academy, and other affiliates in the state to help identify and train for technical roles.
Our team, especially John Grange, has extensive technical experienced to offer guidance and mentorship
What else would you like to include?
The team has unique experiences to help MOVE be successful:
Charlie Cuddy

Spent time at an investment firm in Silicon Valley working with and investing in early-stage startups
Worked at startups in operations, cloud engineering, and customer success
Background in education with a master's in curriculum development – active board member

John Grange

Serial entrepreneur
Scaled first technical company to a top 5 global Microsoft hosting provider
Has raised tens of millions of dollars in VC while starting 5+ companies (most recently OpsCompass a late-stage startup here in Nebraska)
Thought leader in the industry, member of CIO Council and on several board

Manny Quevedo

Serial entrepreneur
Started a company that was acquired and ultimately went public
Has raised hundreds of millions of dollars for his startups
Global executive experience overseeing cybersecurity operations in Japan
Active board member
Our investment committee brings experience in finance, legal, and banking: 
Alexi Wellman (former VP Finance & Global Controller at Yahoo as well as experience sitting on public boards),
Ben Williamson (principal & general council for Invest Nebraska as well as managing director at Grit Road Partners and active board member), and
Ben Bemis (Executive VP, CPO, COO at American National Bank and also has board experience as well)