Bio Nebraska talks to NatureWorks for October's Member Spotlight.Thank you to Mike Bassett, Director of Plant Operations, and Steve Bray, Vice President of Operations, for helping us to share the important work happening at NatureWorks in Blair, Nebraska.
Tell us about NatureWorks.
NatureWorks is an advanced biotechnology company using plants to turn greenhouse gases like CO2, into the biopolymer we call Ingeo™️. We help companies use Ingeo to make everything from compostable coffee pods and tea bags, to 3D printing filament and nonwovens hygiene masks. Ingeo biomaterials not only have a low carbon footprint, but also have incredibly versatile properties and end-uses.
Why is Nebraska home to NatureWorks' manufacturing facility?
NatureWorks originally began back in 1989 as a Cargill research project looking for new uses of sugars from field corn. The project grew into an independent company now owned by both Cargill and PTTGC for turning those sugars into Ingeo, or as it's generically known, polylactic acid.
As the company grew to the point of needing a commercial-scale manufacturing facility, it made sense to locate the plant near the farms that supply the feedstock and on a Cargill site capable of providing the extracting sugars we need to make our biopolymer. In 2002, our polymer plant came online and is the world's largest polylactic acid manufacturing facility. We also still source our field corn from within a 30-mile radius of Blair, Nebraska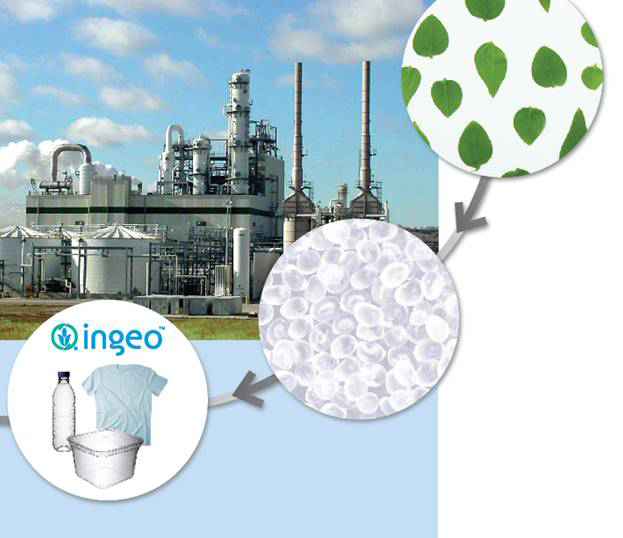 What products and services do you offer?
We manufacture and sell a portfolio of over 20 polylactic acid-based Ingeo biopolymers that are designed to deliver specific performance attributes for differing applications. However, our expertise extends beyond making polymer to partnering with customers to develop the applications that achieve optimum functionality at the intersection of performance, cost, and sustainability. To that end, we partner with converters, brand owners and retailers around the world to help introduce naturally advanced products that span multiple industries and categories, including rigid and flexible packaging solutions; food serviceware; health and personal care; durable products in home, appliance, and electronic categories; and 3D printing filament.
Beyond Nebraska, how large is NatureWorks' footprint?
Today, with representatives in over 10 countries, NatureWorks does business in North America, Europe, Japan and Asia Pacific. Our headquarters and R&D facility are located in Minnetonka, Minnesota. We also have an applications development facility in Savage, Minnesota where we partner with everyone from converters to brand owners to optimize both the processing and product performance needed to make an application like a compostable coffee pod, for example, successful and scalable.
How many employees in Nebraska? Company-wide?
We have over 50 full-time employees at our facility in Blair, and company-wide we have a global team of over 160 employees.
Who are your customers and where are they located?
Our customers and partners are found all over the world and range from companies who make compostable tea bags for the U.K. to manufacturers of filament for the 3D printers you can find in many schools and offices. You'll also often find products made from Ingeo at sports stadiums or venues that are using compostable cups, cutlery, or other serviceware items.
What are some of the biggest challenges facing the bioplastics industry today?
Globally, the current demand for biomaterials like Ingeo is unprecedented. With a renewed consumer focus on climate change; plastics and waste; organizations participating in developing a circular economy; and the European Single Use Plastics directive and other plastics bans passing; renewably-sourced materials that provide new waste options like compostability have been turned to as a solution and are in incredibly high demand.
The bioplastics industry is still very new and small when compared to petrochemical plastics, so there is a lot of opportunity to scale and grow in order to meet the demand that continues unabated even during the COVID-19 pandemic.
What have been some of the biggest growth opportunities for the industry?
We have seen many new and interesting markets develop in the last few years that are just starting to really grow. Here are a few examples:
Compostable coffee capsules (KCups) and tea bags made with Ingeo are a great example where having a compostable packaging creates the opportunity not only to divert the packaging away from landfill, but the leftover organics (coffee grounds & tea leaves) can also easily be sent to compost where they deliver valuable nutrients to the final compost.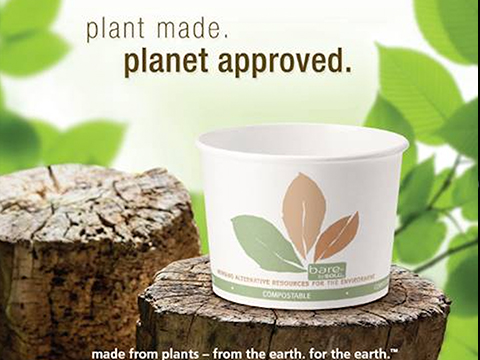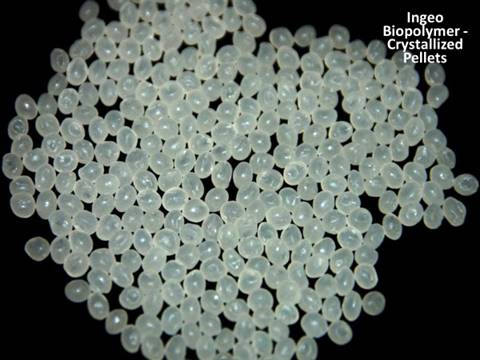 Most desktop-style 3D printers that you see already print with Ingeo because it's such as easy material to print with. Industrial-level users like it for the printability as well as properties like heat resistance and impact strength for industrial parts. Or in investment casting you again combine that printability with the clean burning characteristics of Ingeo for a new approach to foundry applications.
When Ingeo is used to manufacture the plastic lining in your refrigerator liner it can reduce the energy use of the appliance 7-13 percent over its lifetime due to barrier properties better than incumbent petrochemical plastics like HIPS or ABS.
From extrusion coatings to waterborne dispersions, we've been working on a slate of new materials for coating paper and paperboard. Most paper cups you use are coated with a bit of plastic, usually PE, on the inside to prevent your coffee from leaking. What we've done is use Ingeo to create a coating that performs in a paper cup exactly the way you'd expect, and end up with a paper cup that has a smaller carbon footprint and is both recyclable and compostable.
During the COVID-19 pandemic, our partner NWI (the Nonwovens Institute) was able to introduce a new technology for manufacturing spunbond nonwovens using Ingeo for use in N95 surgical masks. With this innovation, the masks are now reusable, and the rate of manufacturing is higher meaning much needed personal protective equipment is produced faster.
What else would you like to include?
We are often asked by the market about the sustainability of growing corn for industrial or technical products like Ingeo. As the world is looking for more and more to annually renewable crops like corn, markets are asking for credentials and assurances that we do so responsibly. To that end, we've been working with Cargill and the farmers who supply field corn for our product to bring certified sustainable agricultural practices into use. Using the 3rd party certification, ISCC Plus, we are able to certify the use of best practices that provide for both environmental and social sustainability. We are targeting certification of 100 percent of our corn use by 2020, and have appreciated that the farmers supplying our process have agreed to participate in the program.
Also, for every pound of Ingeo that replaces a pound of traditional plastics, ~60 percent fewer greenhouse gases are emitted and about 50 percent less fossil fuel is used. We've demonstrated that using an annually renewable resource, like field corn, be turned into a technical product that isn't just 'green' but also provides performance characteristics useful to many markets.