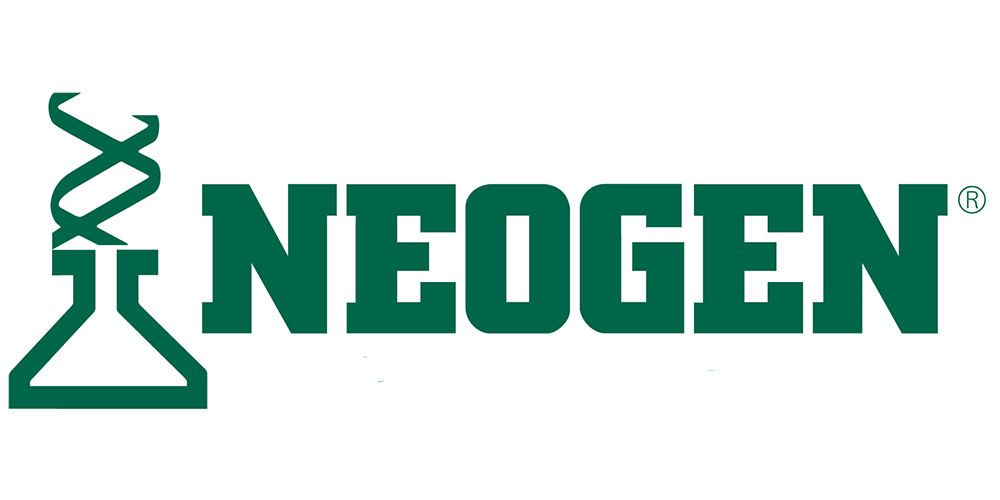 This month, we talked to Neogen for our December Member Spotlight. Neogen is a global organization with a location in Lincoln, Nebraska. They talked to us about their leading genomics laboratory and why Nebraska is an important location for the company.
Tell us about Neogen.
Neogen Genomics is a leading genomics laboratory globally providing high quality data with value and fast turnaround time. Our company develops and markets products and services dedicated to food, animal safety, and human genetics testing. We offer comprehensive and impactful genomic tools to support a wide range of commercial and research applications across species. Neogen Genomics has been cited in scientific literature more than 1,200 times and has delivered 848 billion genotypes.
What products and services do you offer?
Neogen Genomics delivers innovative products, data, and service. Our company offers solutions for every aspect of food production. From fast, reliable genomic solutions that help producers and pet parents make informed decisions to advanced biosecurity products including NEWWS – NEOGEN® Early Warning Wastewater Surveillance for early detection of increased COVID-19 viral levels before the onset of symptoms. We partner with our customers to protect and enhance the world's level of food and animal safety, and provide solutions for the food, animal protein, agriculture industries, and human genetic testing.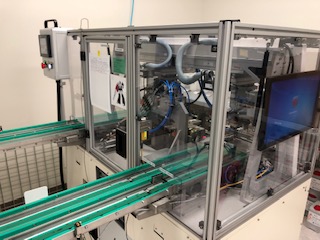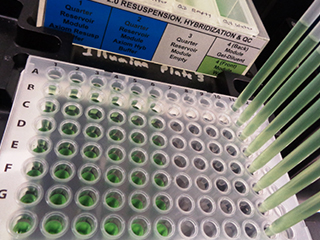 What industries does Neogen support?
The human testing and agricultural community: breeders of all kinds. Research. Commercial food producers. Family farms. Pet owners. Biotechnology. The health care industry. Food industry. Animal safety industry. Companion animals. Aquaculture. Plants. We help protect people and animals around the world to create more food, have safer food sources, and improve lives with our genomics applications.
Why is Nebraska an important location for Neogen?
Incredible People. The amazing people in Nebraska are the same amazing people who work inside Neogen making a difference with our customers, our people, and the communities we serve. Nebraskans embody our Trust Pillars of openness, honesty, credibility, respect, and service. These are the people you want as coworkers, neighbors, and friends. The care, above and beyond help, and laughter in Neogen extends beyond our walls. 
Community Collaboration. As a company with integrated and sophisticated technology, science, informatics, software, and operations, our continued evolution is founded on collaborations with educational institutions, startups, and other commercial organizations. Nebraska's open collaborative culture has allowed us to more easily access organizations for faster engagement, shared expertise, and advancement than what you would find at other locations.
Education and Training Support. The University of Nebraska and its agricultural science programs, Southeast Community College, and local schools help us find and train excellent candidates for our workforce. 
Heart of Agriculture and Animal Farmers.  Nebraska has a core foundation and vital links to agriculture and animal farmers feeding the nation. Being in Nebraska provides a direct and immediate connection to these groups.
Business Friendly. Nebraska and the City of Lincoln support businesses in several ways including zoning, financial support, recruiting, and tax incentives.
Beyond Nebraska, how large is Neogen's footprint?
Neogen is a global organization with offices in 14 countries and sales presence in more than 140 countries. Neogen Corporation is headquartered in Lansing, Michigan, with locations in Lexington, Kentucky; Lincoln, Nebraska; and many other states in the U.S. Our Genomics global sites include Canada, Scotland, Australia, China, and Brazil.
How many employees in Nebraska? Company-wide?
There are more than 200 employees at our Nebraska location with 1,900 worldwide.