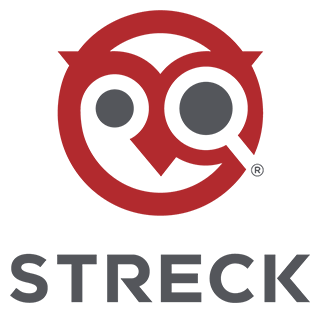 A Vibrant Streck Responds to Local and Global Needs
By Dan Dwyer
Director of Product Management and Marketing
Streck
The COVID-19 pandemic has impacted many lives and created great strain for healthcare providers all over the world. Streck is working diligently to maintain our ability to manufacture and supply products so that the ongoing effort to combat this pandemic can continue.
Streck has limited the number of employees at our La Vista location to maximize the health and safety of our staff most responsible for manufacturing and shipping our products. Our products are a critical component in the delivery of care that will help resolve this global pandemic. We are doing everything in our ability to maintain our availability and responsiveness.
Our company has been established in Nebraska for almost 50 years, supplying quality control and patient sample stabilization products to healthcare customers all over the world. We partner with recognized, leading companies to deliver accurate diagnostic results that optimize patient care and outcomes.
The current crisis shows how we work with our local customers to address challenges. Recently Methodist Hospital reached out to us because they were unable to maintain a suitable supply of hand sanitizer for their staff and asked if we had the capability to assist.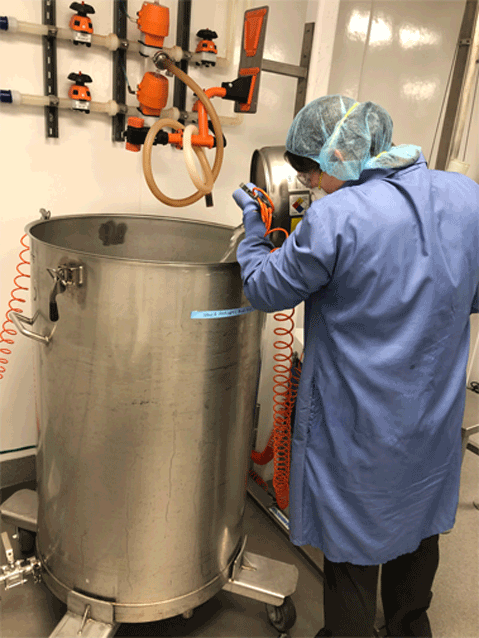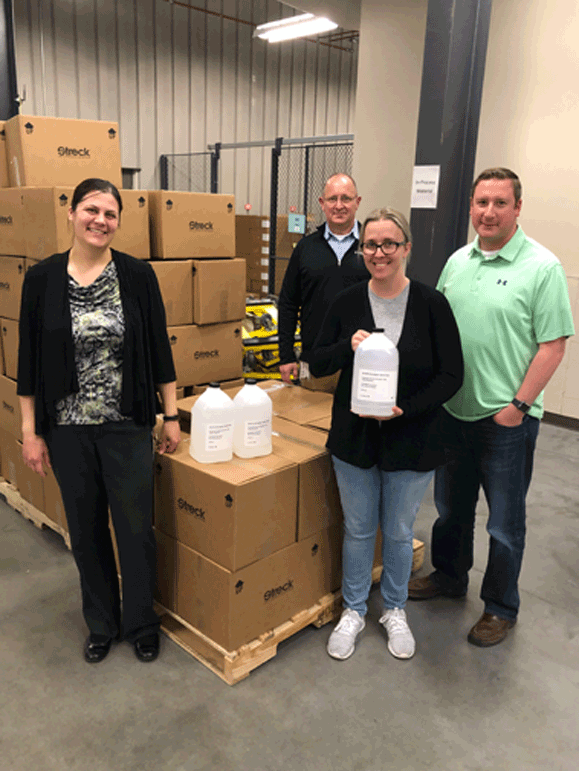 By modifying manufacturing processes Streck has been able to add the production of hand sanitizer to assist local hospitals during the COVID-19 pandemic.
A seemingly simple request, we modified our manufacturing process to address this immediate need while being compliant with the FDA's temporary public health emergency policy for preparation of alcohol-based hand sanitizers. We adjusted to this unique manufacturing need and secured all the components needed to make the product. Our first shipment will go out in early April to Methodist. We are happy to do what we can to help serve those on the frontline of this critical fight.
Streck's core products and services will help healthcare partners maintain their ability to treat patients and work towards a solution to this global threat. We are proud to positively impact health outcomes across the globe, during this time of crisis and as a matter of course in our dynamic industry.
As life gets back into normal, we expect to continue thriving. Streck develops and manufactures products in hematology, immunology, molecular diagnostics, cell stabilization, infectious diseases and urinalysis for clinical and research laboratories. We are an innovator in our space and lead the world in developing quality control and diagnostic products for our customers.
In fact, we are growing. To meet demand from around the world and support company growth, Streck is building a new manufacturing and warehouse facility on a 30-acre lot. This will add 78,000 plus square feet to our footprint. The addition will add more jobs and expand our presence and impact on the La Vista community for years to come. The growth represents our ongoing commitment to Nebraska and the state's life sciences community.