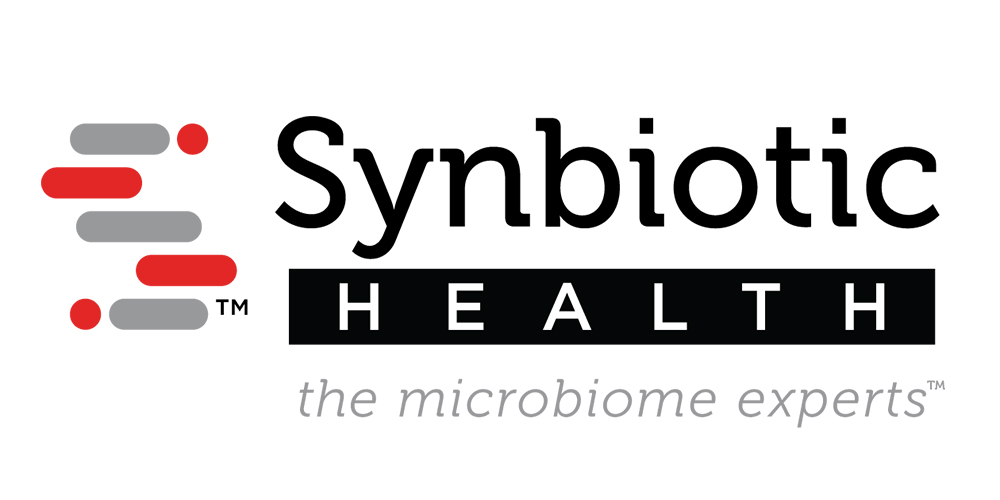 Our November Member Spotlight features Synbiotic Health, the winner of the 2022 Governor's Bioscience Award. Lincoln-based Synbiotic Health is a probiotic and synbiotic ingredient supplier focused on improving human health through the gut microbiome.
Tell us about Synbiotic Health.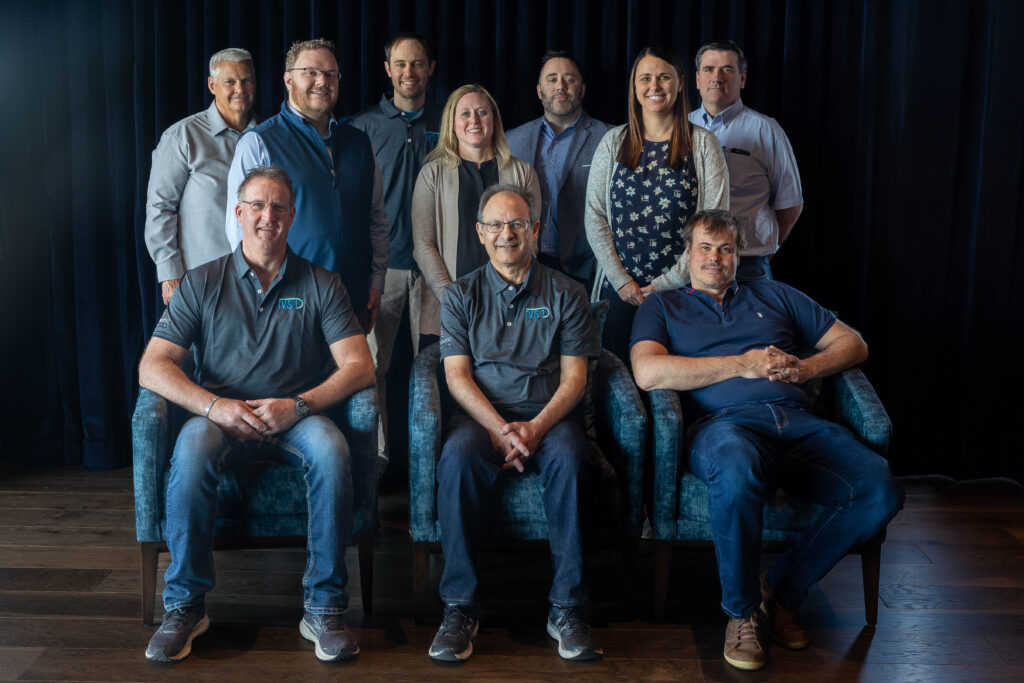 Founded in 2017, Synbiotic Health is a probiotic and synbiotic ingredient supplier focused on improving human health through the gut microbiome. Synbiotic Health was founded by four well known microbiome research scientists after a decade of research in developing targeted microbiome ingredients to support health. The scientific founders are Dr. Robert Hutkins and Dr. Andy Benson with the University of Nebraska-Lincoln's Food for Health Center; Dr. Jens Walter with APC Microbiome Ireland, University College Cork; and Dr. Tom Burkey, an animal scientist with the University of Nebraska-Lincoln.
Headquartered at the Nebraska Innovation Campus in Lincoln, Nebraska, the company's strong multidisciplinary science team is advancing superior microbiome-focused ingredients for health: Ecologically-Advanced® Probiotics as well as Synergistic Synbiotics® –probiotic and prebiotic combinations. Our team members are passionate about changing the paradigm in the probiotic industry, offering Better Science for Better Health®!
While our lab in Lincoln is dedicated to the discovery of new probiotic strains, our new R&D lab in Madison, Wisconsin focuses on pre-commercializing those strains. The new lab space allows Synbiotic Health to quickly screen new probiotics for growth and stability, thus increasing the company's ability to introduce new high-quality strains to the market.
How many employees do you have and where are they located?
Our team currently stands at 15 and is growing quickly! In our Nebraska discovery lab alone, Synbiotic Health has grown from one part-time scientist in 2019 on a 6-foot bench to four full-time scientists (several who are graduates of University of Nebraska programs) and two part-time UNL students, working in a 1500-square-foot lab.
Why does the company focus on the gut microbiome?
The human gut is rich in microbial diversity and functions as a complex ecosystem, very much like a rainforest or a coral reef. Around 40 trillion microbes (collectively called the "microbiome") reside in the digestive tract and interact with many types of human immune cells to influence health and well-being.
Today, consumer appreciation for the importance of developing and maintaining a well-functioning microbial ecosystem is rapidly increasing. Yet science-based practical applications are few and far between because researchers are only beginning to understand how to purposefully manipulate the gut ecosystem for specific health benefits. Our company has positioned itself at the forefront of this exciting area, as experts in understanding the gut environment and its ecological framework. Our fundamental research focuses on how probiotics and other microbiome-based ingredients interact with and influence the resident microbes in the gut to yield health benefits. Unlike others who select probiotic strains based on their history of use or how easy they are to manufacture, we focus our efforts on discovering and developing strains that are truly important to the human gut ecosystem and showing that they can better impact health in positive ways.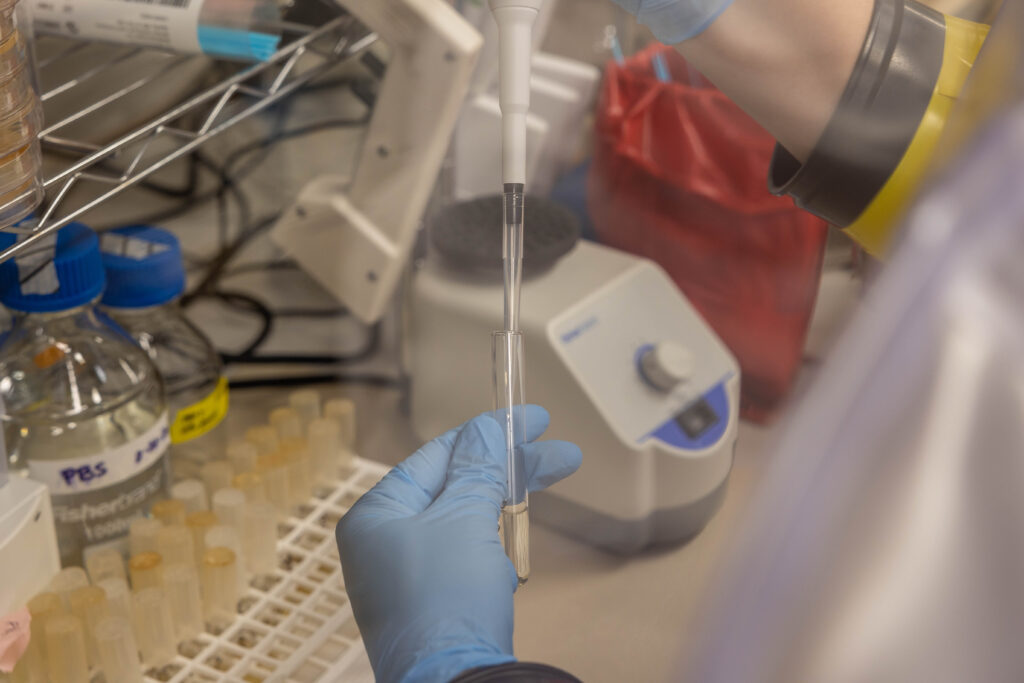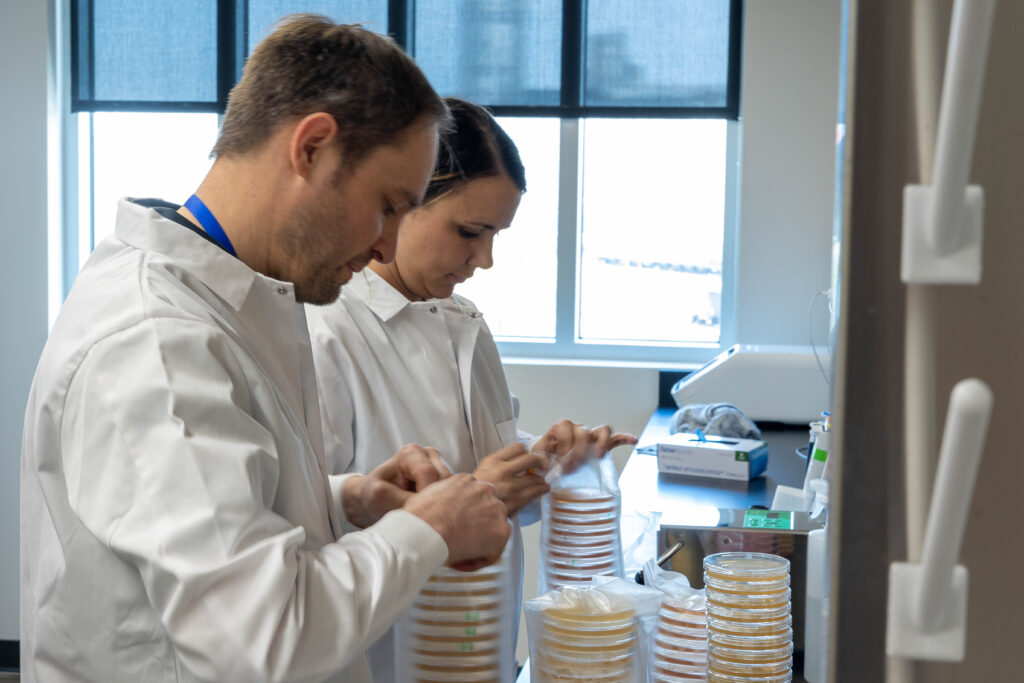 What products and services do you offer?
Synbiotic Health offers both products and services that are needed in the probiotics industry. The company currently offers two unique probiotic strains:
The company's first FDA-approved Ecologically Advanced® probiotic is the clinically studied probiotic strain iVS-1®, which assists in improving and maintaining gut barrier integrity. A healthy gut barrier keeps these microbes sequestered in the gut and prevents them from leaking into the blood, where they can cause problems. Human clinical research shows the strain establishes in the gut at 10x higher levels than the leading competitor's strain. iVS-1® is currently subject to a second clinical trial.
A second FDA-approved strain in Synbiotic Health's pipeline is the laboratory researched iVE-15®, which is shown to persist in the gut and change the ecosystem when paired with its prebiotic partner. A clinical study to demonstrate the health benefits of this novel ingredient is currently in the planning stages, with additional studies planned for 2023 and 2024. Demonstration of the health benefits will make this the world's first true Synergistic Synbiotic®.
The company's discovery lab in Lincoln, Nebraska has identified several additional new and promising strains, and are currently working to assess these strains' effects on the gut microbiome and their commercial suitability.
Synbiotic Health also offers scientific services to assist companies with their R&D using our cutting-edge platforms. For example, the team can assist prebiotic fiber companies in understanding the top stains in the human gut that compete for their fiber, and the possible health outcomes deriving from the properties of the strain(s).
Who are your customers and where are they located?
We supply ingredients to companies that have consumer-facing probiotic offerings. Synbiotic Health's Ecologically Advanced® Probiotics are now being offered to consumers through Four brands: a practitioner/consumer brand available online, a popular brand whose products are available in CVS stores, a health store brand, and a premium chocolate direct-to-consumer brand. We expect additional companies with their brands will carry our ingredients both in North America and other parts of the world in the next 24 months.
What have been the greatest opportunities in your industry?
One of the greatest opportunities for Synbiotic Health has come on the heels of the COVID-19 pandemic, with a huge consumer demand for vitamins, minerals and supplements that support healthy living and healthy aging. Probiotic sales in general have increased over 30% as many consumers understand the importance that a healthy life includes having a healthy gut microbiome. We're pleased to be among the only few companies meeting this demand with solid science, offering better Science for Better Health®!