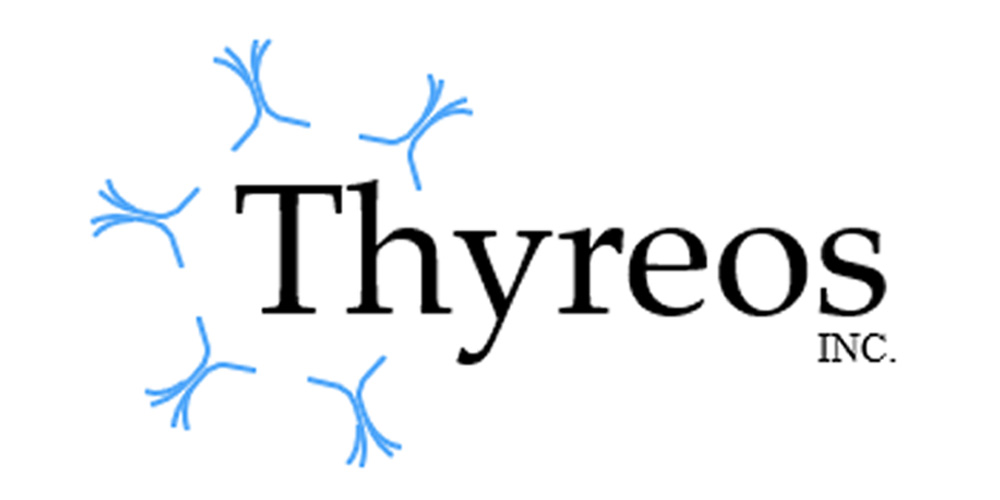 Our August Member Spotlight features Thyreos, a human and animal health vaccine company. We talked to Eric Zeece, Thyreos' CEO, about the seven-month-old company's technology, its Nebraska-based partners, and the important impact its vaccines can have on human and animal health.
Tell us about Thyreos.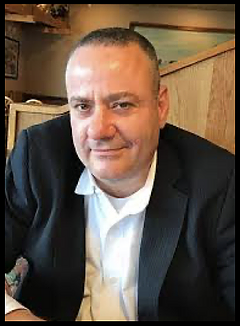 Thyreos develops herpesvirus vaccines and vaccine vectors for the animal health and human health markets. Thyreos vaccines are based on the R2 recombinant herpesvirus platform that elicits robust immune responses without infecting the nervous system. Because of R2 technology, the herpesvirus is prevented from entering the nervous system, thus it does not become latent and disease expression is precluded.
The company raised a $750,000 seed round of financing in December of 2020 led by Invest Nebraska and two strategic Angel investors in the veterinary space. The company also received a $100,000 grant from the Nebraska Department of Economic Development in late 2020. Thyreos has offices in Lincoln, Nebraska and a private virology lab at the Feinberg School of Medicine at Northwestern University. The company is developing multiple animal health and human health targets.
Tell use more about your technology and its impact on human and animal health?
R2 technology represents a new approach that brings with it the potential for safe and robust immune response/efficacy in a live attenuated vaccine. In addition to a multitude of animal health applications, R2 technology has the potential to advance in preclinical development as a prophylactic vaccine for HSV-1 and HSV-2. (It is important to note that preclinical and clinical development processes are regulated by the FDA to ensure safety and efficacy of new products. It typically takes over fifteen years to complete preclinical work and clinical trials) Thyreos is currently developing several animal health targets in 2021.

What makes Nebraska a good location for Thyreos?
The support of our investors and partners has been important, including Invest Nebraska and the Nebraska Department of Economic Development, as well as Bio Nebraska and Nebraska Innovation Campus. Each entity provides startups with a different "piece of the puzzle" that Thyreos is a natural fit for in Nebraska given the prominence of the cattle industry and Nebraska's location in the animal health corridor. Capital access for startups has improved significantly in Nebraska since the introduction of the Business Innovation Act in 2011. The entire climate has changed. From multiscale analysis modeling software, to invivo surgical robots, complex diagnostics equipment, adjuvants, and engineered vaccines, many technologically advanced companies are finding a place to grow in Nebraska.
Who are Thyreos' key employees?
Thyreos has three co-founders:
Dr. Gary Pickard, University of Nebraska- Lincoln
Dr. Gregory Smith, Feinberg School of Medicine, Northwestern University
Dr. Ekaterina Heldwein, Tufts University School of Medicine.
Eric Zeece, CEO (Lincoln, NE), joined the company in November of 2020 and research scientist Austin Stults joined the company's virology lab in Chicago in July of 2021.
Who are Thyreos' industry partners and customers?
Our anticipated development partners are recognizable animal health and human health companies. Our ultimate customers and users for our products include people, companion animals, and agricultural animals.
What are some of the biggest challenges facing your industry today and how can Thyreos help overcome those challenges?
There are many regulatory barriers for any new animal health or human clinical vaccine company to surmount. They exist for particularly good reasons: to ensure the safety and efficacy of an extremely important class of products. The time and capital required to overcome these challenges are significant.
What have been some of your greatest opportunities in the industry?
As a seven-month-old company, we are incredibly pleased to have received a significant amount of commercial interest. Our products have the potential to avoid suffering and positively change people's lives. That will also constitute our greatest opportunity.