The Nebraska Ethanol Board announced recently that fuel retailers in Nebraska joined forces to raise more than $15,000 during the Fuel the Cure campaign that ran last October. Fuel the Cure was founded by Nebraska Ethanol Board, Nebraska Corn Board, and Renewable Fuels Nebraska, all members of Bio Nebraska.
Announcement from the Nebraska Ethanol Board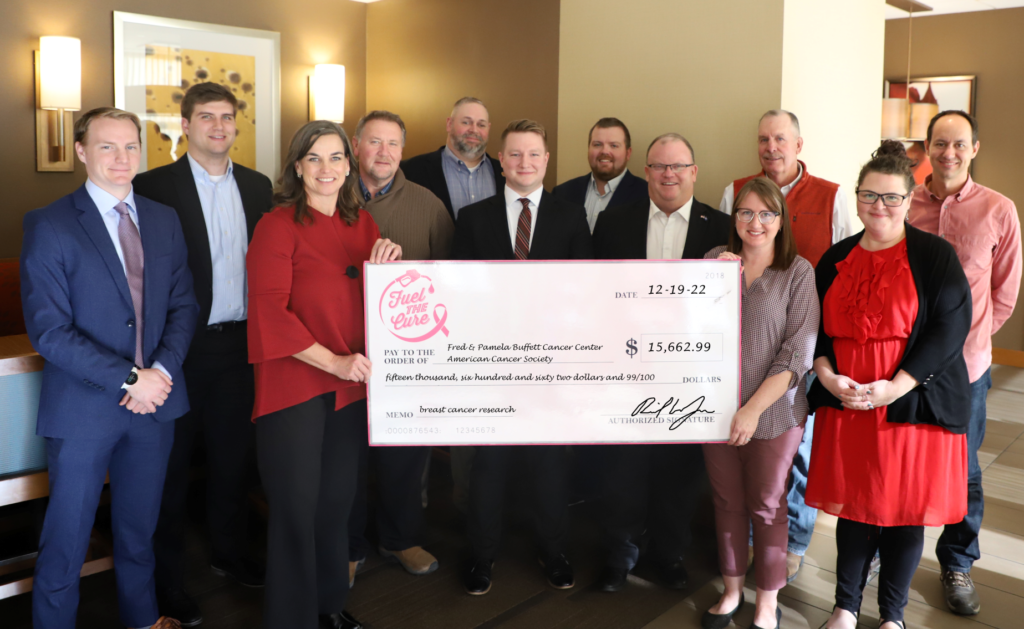 In the past five years, fuel retailers across Nebraska have joined forces to raise more than $45,000 for cancer research as part of Fuel the Cure – a campaign that also educates others about healthier fuel options. During October, when drivers chose higher blends of ethanol fuel like E15, E30 and E85 at participating retail locations, gas stations donated 3 cents for each gallon sold toward cancer research. Ethanol is a natural, plant-based octane booster used to displace some chemicals in gasoline which have been linked to cancer, heart disease, and respiratory issues. Ethanol producers, including Siouxland Ethanol in Jackson and E-Energy in Adams, also donated to the cause. This year, Fuel the Cure raised $15,662.99 with donations going to the Fred & Pamela Buffett Cancer Center in Omaha and Nebraska's American Cancer Society.
 
"Several medications, whose research was funded through the American Cancer Society, saved my life," said Jenn Klein, a wife, mother, and breast cancer survivor. "I'm thankful funding was available to discover treatment before I needed it. Beating cancer wasn't easy, but we have come so far in regard to treatment, that I was not alone, and I had hope throughout."
 
When Klein was diagnosed with breast cancer at the age of 32, her cancer cells were growing and dividing at a rate of about 80%. Treatment was needed immediately. A funded researcher discovered two of the four chemotherapy treatments she underwent.