A panel of women STEM professionals will be featured on Day 1 of AIM's annual Heartland Developers Conference, October 3-4, 2022, at CHI Health Center.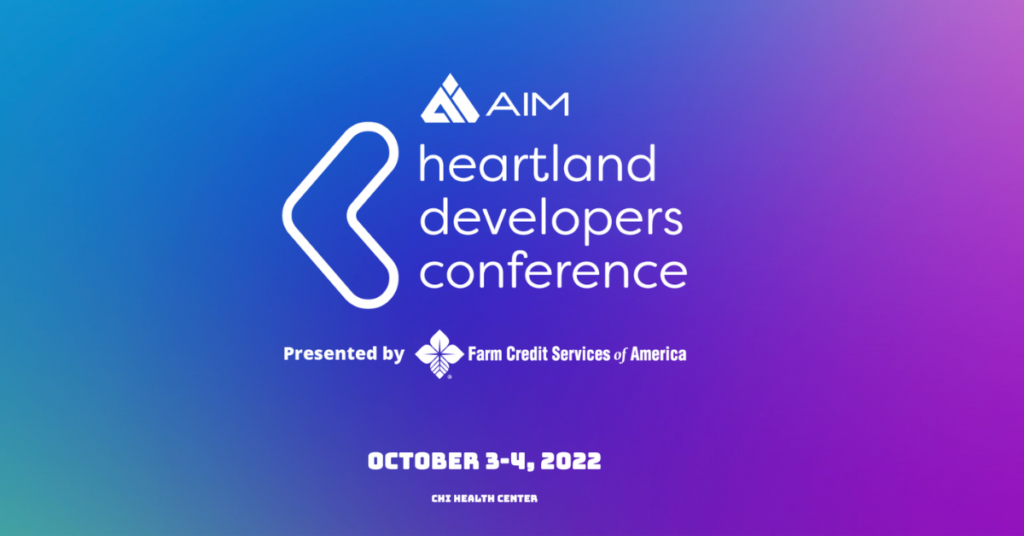 The women in STEM panel will be facilitated by Amanda McGill Johnson, Executive Director of Nebraska Cures, and Sasha Forsen, Assistant Director of Bio Nebraska.
Panelists include:
Jessica Barry
IT Manager at ConAgra
Josie Schafer
Director UNO Center for Public Affairs Research
Audrey Crane
Partner at DesignMap
Ameshia Doll-Weier
Lead Scrum Master/Agile Coach at FNBO
Courtney Reinert
CEO of Burst
Kim Buckley
Director for Business Intelligence at HDR
AIM's annual Heartland Developers Conference has been providing world-class content to the Silicon Prairie developer community for over 15 years. The 2022 event promises to provide attendees with an immersive experience. Individuals will experience keynote speakers, breakout sessions, an exhibitor hall, and numerous networking opportunities.
If you'd like to attend, save $100 on registration with this promo code: TAKEME2HDC.