NMotion, a member of Bio Nebraska, is accepting applications for their 2022 Growth Accelerator. Applications for the $100,000 investment are due May 30, 2022.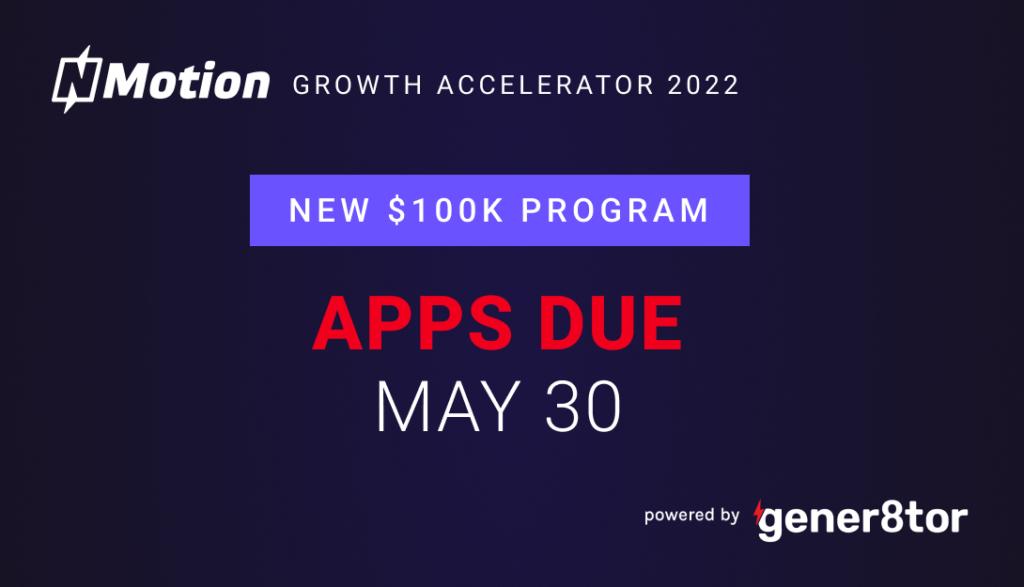 NMotion powered by gener8tor is expanding to serve startups statewide and is excited to announce the creation of the new NMotion Growth Accelerator.
This 12-week investment-for-equity accelerator offers a concierge, white glove experience for high-growth startups. For Nebraska-based startups or those willing to establish a Nebraska presence.
This $100K investment is just the beginning. You'll connect with 100+ mentors, grow customer traction, and pitch up to 50 early stage investors.
Applications due May 30!