Press Release by Sanofi, a member of Bio Nebraska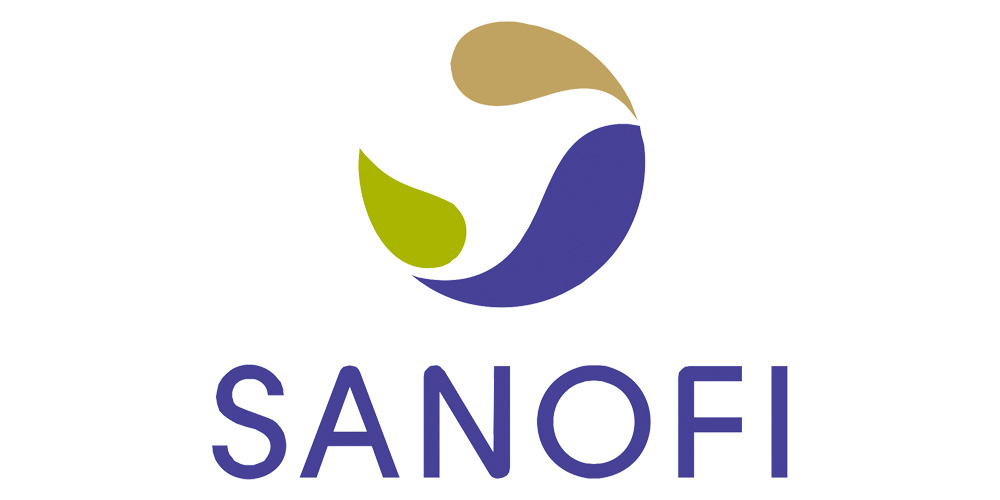 JUNE 22, 2021 – Sanofi Pasteur, the vaccines global business unit of Sanofi and Translate Bio, a clinical-stage messenger RNA (mRNA) therapeutics company, have initiated a Phase 1 clinical trial evaluating an mRNA-based investigational vaccine against seasonal influenza.
The trial will evaluate the safety and immunogenicity of a monovalent flu vaccine candidate coding for the hemagglutinin protein of the A/H3N2 strain of the influenza virus. Flu seasons that are dominated by A/H3N2 strain circulation activity tend to be more severe, especially among those considered at-risk such as older adults and younger children.
"The first clinical trial of a seasonal mRNA flu vaccine candidate is an exciting milestone in our quest for the next generation of influenza vaccines. We've all witnessed the promise of mRNA technology during this pandemic and are now looking to extend that promise to select annual vaccines", said Jean-François Toussaint, Global Head of Research and Development, Sanofi Pasteur. "In line with our global leadership and our 70-year history of protecting people with influenza vaccines, we will always focus on developing products that demonstrate protection beyond flu, as we believe it is critical to demonstrate protecting patients from hospitalizations due to cardiovascular events and pneumonia. We look forward to sharing initial results by year-end."
"We are pleased to have this second mRNA vaccine program underway with our partner Sanofi Pasteur," said Ronald Renaud, chief executive officer, Translate Bio. "We believe that mRNA technology could have several advantages for a seasonal flu application including the potential ability to demonstrate robust immune responses based on preclinical data to date, enable antigen specificity within a short timeframe from seasonal virus strain selection, and deploy agile manufacturing capacity. We look forward to evaluating the potential of these mRNA influenza vaccine candidates in this Phase 1 clinical trial."
Sanofi and Translate Bio have developed and will evaluate two formulations of the vaccine (MRT5400 and MRT5401) in the Phase 1 influenza mRNA vaccine clinical trial. The two formulations differ in the lipid nanoparticle (LNP) that contains the mRNA.
The trial follows successful preclinical research which demonstrated promising safety and immunogenicity. Preclinical results were shared previously at the 8th annual mRNA Healthcare Conference in November 2020.
About the Phase 1 trial
The US-based Phase 1 clinical trial will assess the safety and immunogenicity (immune response) of the monovalent (single-strain) mRNA-based flu vaccine candidate in up to 280 participants. The trial will evaluate several dose levels of both vaccine formulations given to healthy adults 18 – 49 years of age.
About the Sanofi Pasteur and Translate Bio collaboration
In June 2018, Translate Bio entered into a collaboration and exclusive license agreement with Sanofi Pasteur, the vaccines global business unit of Sanofi, to develop mRNA vaccines for up to five infectious disease pathogens. The agreement was first expanded in March 2020 to include development of a novel mRNA vaccine for COVID-19. In June 2020, the two companies built upon the existing agreement to pursue novel mRNA vaccines to broadly address current and future infectious diseases. There are two ongoing mRNA vaccine clinical trials under the collaboration, one for COVID-19 and one for influenza.
This collaboration brings together Sanofi Pasteur's leadership in vaccines and Translate Bio's mRNA research and development expertise. Under the agreement, the companies are jointly conducting research and development activities to advance mRNA infectious disease vaccine candidates and mRNA vaccine platform development during a research term of at least four years after the original signing in 2018.
About Translate Bio
Translate Bio is a clinical-stage mRNA therapeutics company developing a new class of potentially transformative medicines to treat diseases caused by protein or gene dysfunction, or to prevent infectious diseases by generating protective immunity. Translate Bio is primarily focused on applying its technology to treat pulmonary diseases with a lead pulmonary candidate being evaluated as an inhaled treatment for cystic fibrosis (CF) in a Phase 1/2 clinical trial. Additional pulmonary diseases are being evaluated in discovery-stage research programs that utilize a proprietary lung delivery platform. Translate Bio also believes its technology may apply broadly to a wide range of diseases, including diseases that affect the liver. Additionally, the platform may be applied to various classes of treatments, such as therapeutic antibodies or protein degradation. Translate Bio is also pursuing the development of mRNA vaccines for infectious diseases under a collaboration with Sanofi Pasteur.
About Sanofi
Sanofi is dedicated to supporting people through their health challenges. We are a global biopharmaceutical company focused on human health. We prevent illness with vaccines, provide innovative treatments to fight pain and ease suffering. We stand by the few who suffer from rare diseases and the millions with long-term chronic conditions. With more than 100,000 people in 100 countries, Sanofi is transforming scientific innovation into healthcare solutions around the globe.