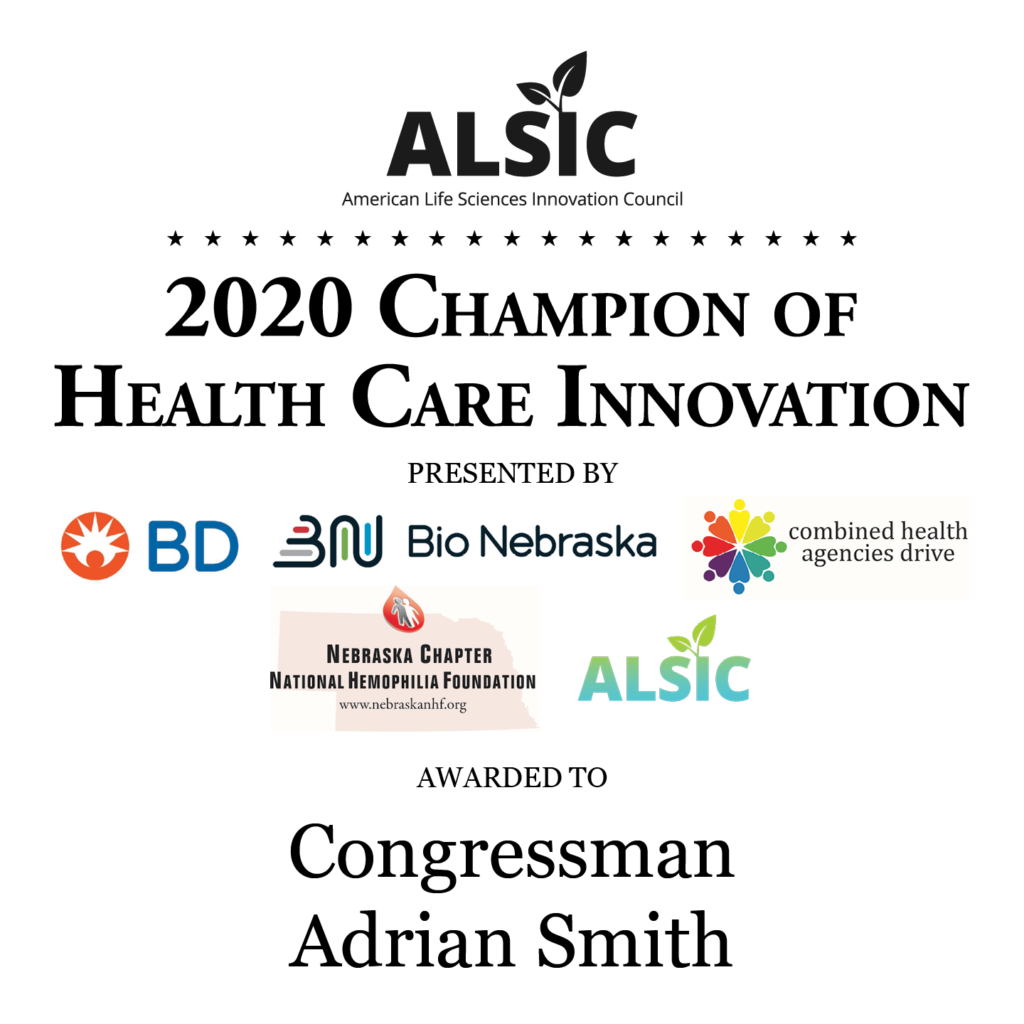 Bio Nebraska participated in presenting the award to recognize U.S. Rep. Smith for championing heath care innovation for Nebraskans and all Americans.
Bio Nebraska, together with local organizations including member Becton Dickinson, partnered with the American Life Sciences Innovation Council (ALSIC) on Thurs., Nov. 12 to present U.S. Rep. Adrian Smith (NE) the 2020 Champion of Health Care Innovation Award.
This award recognizes Rep. Smith's past and current efforts in Congress and in Nebraska to protect and nurture important policies that position America as the world's leading force in the innovative life sciences.