This week, UNMC hosted a ground-breaking event for Catalyst, a building that will bring UNMC's UNeMed and UNeTech branches together to facilitate the growth of research and innovation and allow entrepreneurs, investors and innovators to collaborate. UNMC, UNeMed, and UNeTech are members of Bio Nebraska.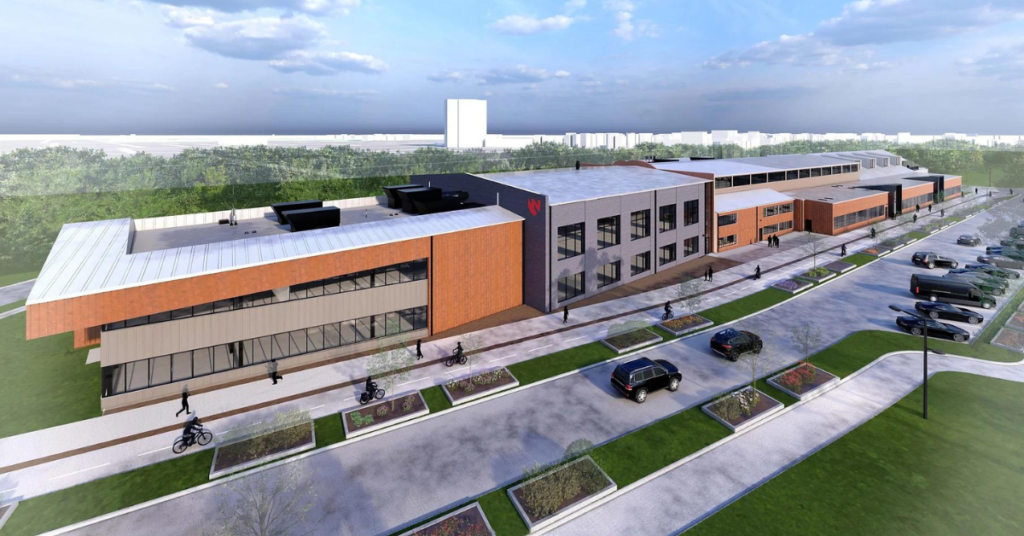 Article by Karen Burbach, UNMC strategic communications
University of Nebraska Medical Center Chancellor Jeffrey P. Gold, MD, praised the community partnerships that keep UNMC on the cutting edge of research, education and clinical care Monday at a ground-breaking event for the Innovation Hub at Catalyst, which the university is building near 48th Street and Saddle Creek Road in Omaha.
UNMC held the groundbreaking ceremony off-site at the Dr. Edwin G. & Dorothy Balbach Davis Global Center, 42nd and Emile Streets.