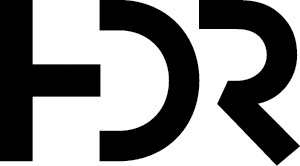 We are excited to welcome new Bio Nebraska member, HDR.
HDR is an employee-owned design firm specializing in architecture and engineering. They have never met a science they didn't like. They offer real-world innovation and design that is based not on yesterday's science but on the trends and technologies defining research of the future to best support life science research moving forward.
Additionally, they are committed to designing efficient, flexible, and adaptable places to become vibrant, sought-after destinations. As the number one design firm for Science + Technology for the past two decades, they offer practical, cost-effective design that supports new multidisciplinary problem-based research with robust, flexible, and inspiring research environments. They know that when it comes to research environments, good design supports life-changing work. But they also know that it's not just about the labs…they understand that the design of the entire community, in addition to the specialized environments that enable discovery, is what attracts and retains coveted researchers. They pair technical expertise and rigor in the design of research environments with creativity and innovation, to create wonderful destinations, places where scientists want to be. After all, scientists are people, too!