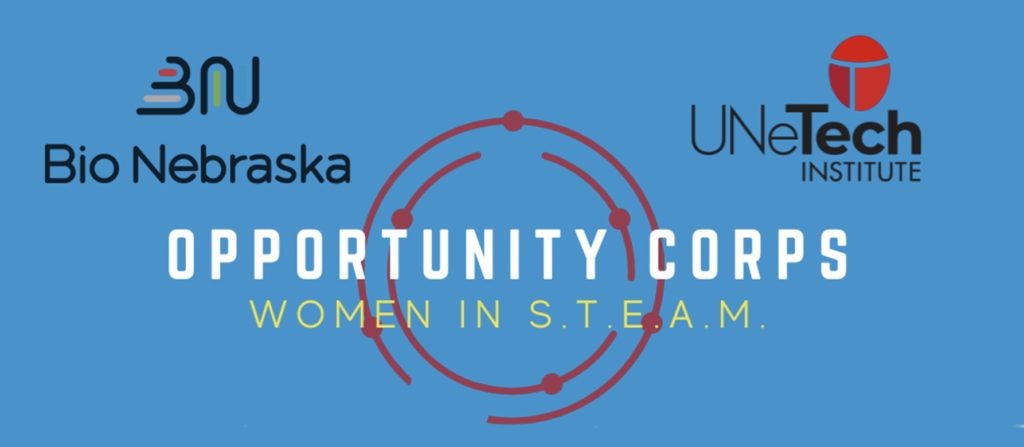 Bio Nebraska and the UNeTech Institute have teamed up to present Opportunity Corps, a new professional development program for women in STEAM (Science, Technology, Engineering, Arts and Math).
Opportunity Corps serves as a ten-month education program that matches women academic and industry professionals in Science, Technology, Arts, Engineering, and Math with women mentors in those subject areas. The program will focus on a different subject each month, with a one-day educational workshop session featuring special guests from the community, as well as one-on-one mentoring sessions with the mentors each month.
---
Opportunity Corps Program Schedule*
February 11, 2022: Intros, Welcome, What is tech transfer?
March 11, 2022: Business Models & Customer Discovery
April 8, 2022: Value Propositions
May 13, 2022: Customer Profile
June 10, 2022: Ecosystem and Channels
July 8, 2022: Customer Relationships
August 12, 2022: Revenue Streams
September 9, 2022: Activities, Resources, and Partners
October 14, 2022: Team Presentations
November 4, 2022: Graduation and Celebration
Each program date will is tentatively scheduled from 9am to 4pm. Individuals accepted into the program will need to coordinate the commitment with their employer.
*Dates are tentative.
---
Program Goals
In an effort to overcome the barriers that women face in STEAM industries, especially as entrepreneurs, the main goals of Opportunity Corps are:
To provide women in STEAM access to mentors and program presenters who are experts in their fields and to create awareness of existing women leaders
To help forge a path to leadership and entrepreneurship for women in STEAM, whether it's to become leaders within an existing organization or to start their own venture
To benefit the community and STEAM industries in Nebraska by helping women address and overcome barriers to leadership and entrepreneurship, allowing for a more confident sharing of ideas and leadership abilities
---
2022 Opportunity Corps Cohort:
Andrea A. Rodriguez Gutierrez
Candice Starks
Courtney Allen-Gentry, RN MSN PHN AHN-BC HWNC-BC
Deborah Dogba
Dolores Henson
Dr. Anupa Kamat
Itzel Lopez
Jessica Hart
Katie Kresha
Katie Otten
Kinsey Bosselman
Krysten Vance
Lingli Gan
Mandy Steenbock
Melanie Kiper
Mireille Dimigou
Neha Kumari
Sabreena Larson
Stephanie Cossette
---
Meet the Mentors
Agnes Lenagh, Ph.D. | Science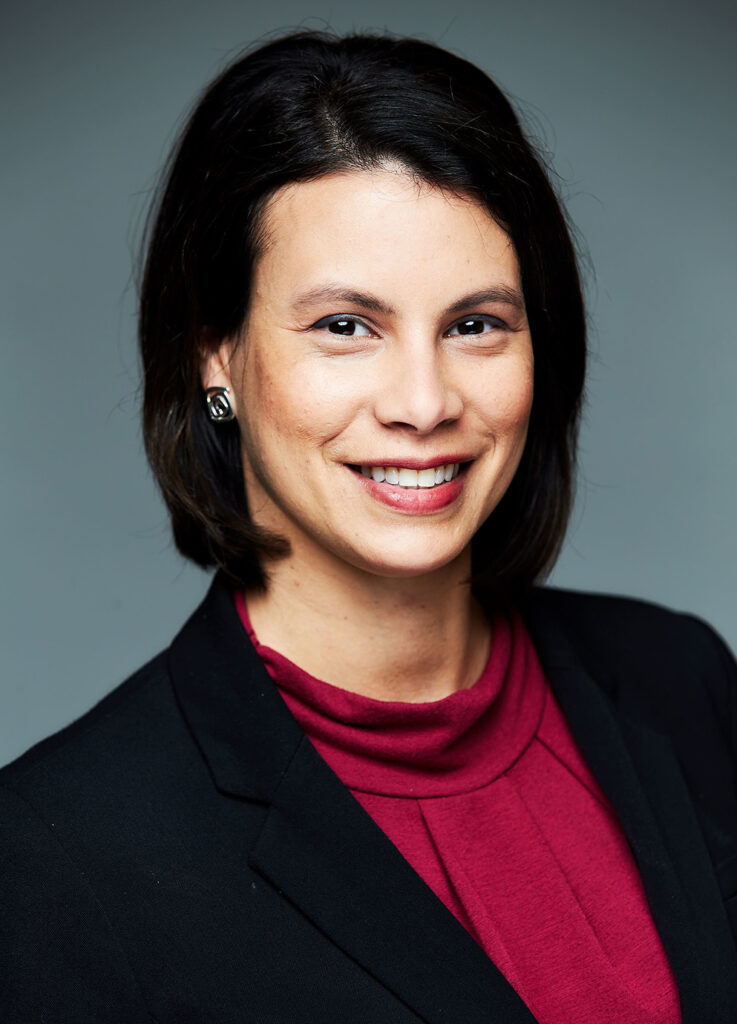 Agnes Lenagh, Ph.D. is an adaptable leader and strategic thinker with a decade of experience in the life sciences sector. She joined Streck in 2017 and currently serves as the company's business development and intellectual property analyst. In her role, Agnes manages the IP portfolio and transactions with an emphasis on strategy, collaboration with business partners, and implementation of a holistic approach to further the target business objectives. Prior to Streck, Agnes was at UNeMed, the research commercialization entity for the University of Nebraska Medical Center, University of Nebraska at Omaha, and Nebraska Medicine.
In addition to her responsibilities at Streck, Agnes devotes time to making science accessible to kids and advocating for equal opportunities in STEM to create diverse and inclusive environments. Agnes has been a member of Bio Nebraska since 2012, is an active member of the Licensing & Executives Society and serves on Streck's Diversity & Inclusion Council.
Agnes holds a Ph.D. in pharmacology and experimental neuroscience from the University of Nebraska Medical Center, and a B.S. degree in biology from the Pontifical Catholic University of Puerto Rico.
Sara Myers, Ph.D. | Technology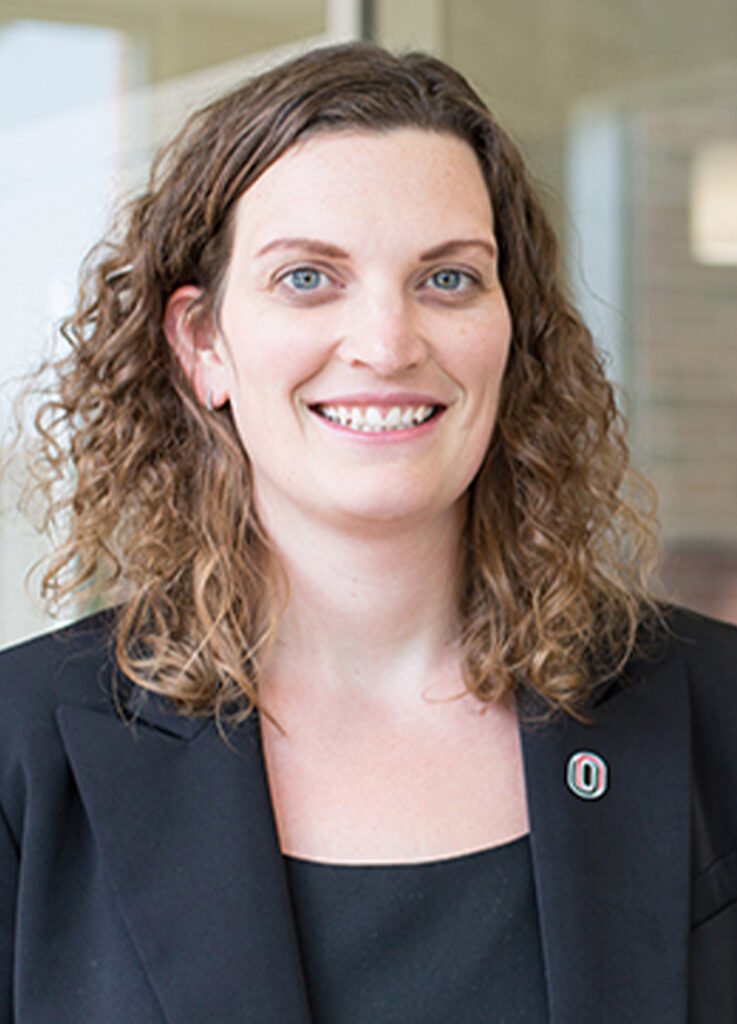 Sara A. Myers, received her PhD at the University of Nebraska Medical Center in 2011 while using biomechanics to better understand functional impairments in patients with peripheral artery disease. Dr. Myers is currently the Assistant Vice Chancellor for Research (focus on STEM disciplines) and a Professor in the Department of Biomechanics. Her current research is focused on improving quality of life in older individuals and those with peripheral artery disease. Her research has been funded by the National Institutes of Health, Department of Veterans' Affairs, and NASA. Dr. Myers is a native of rural Hampton, Nebraska and she currently resides with her husband Matt and their five children.
Amanda Wilson | Engineering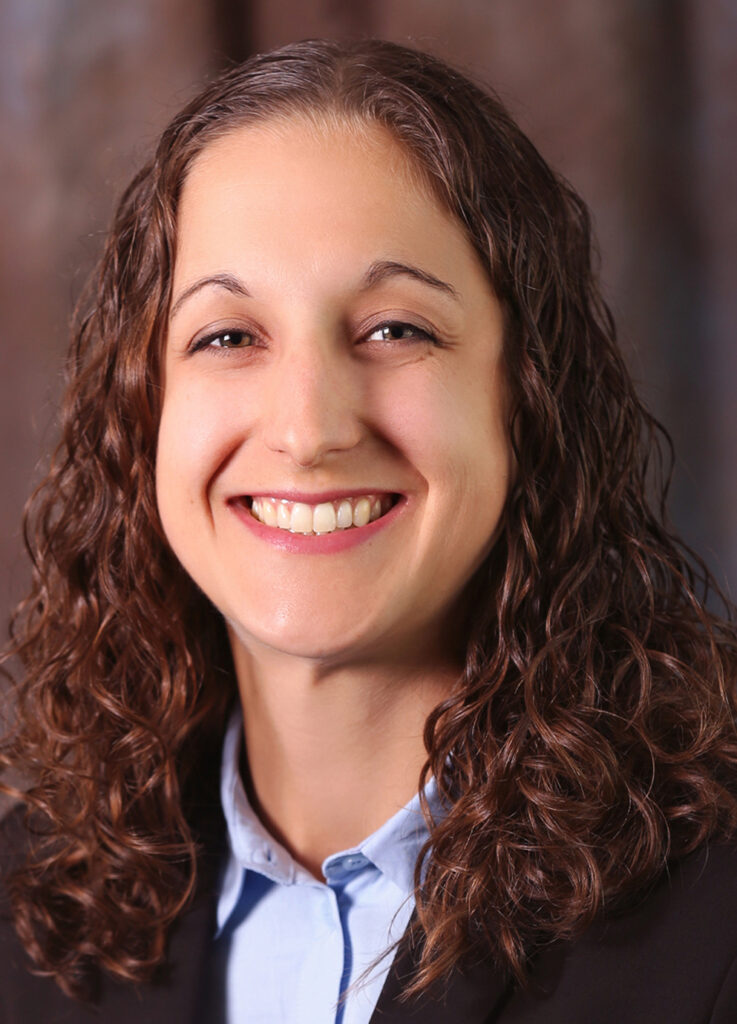 Amanda Wilson, originally from Omaha, Nebraska, has a background in chemical engineer with a B.S from Missouri S&T. She's spent most of her career working in production as an engineer for various companies. She joined Novozymes in 2015 as a process engineer and after spending some time as an operations director, she has taken a role as Sr. Product Quality Manager for Novozymes Specialty Proteins business. Amanda has a lot of passion for promoting and developing Women in STEM, after spending most of her career in the minority in both engineering and in manufacturing and encountering some of the hurdles many women in the STEM field have dealt with. In her free time, she is an ultramarathoner, running 50k and 50 Mile races, and enjoys spending time with her husband and cat.
Sarah Lynn Brown | Art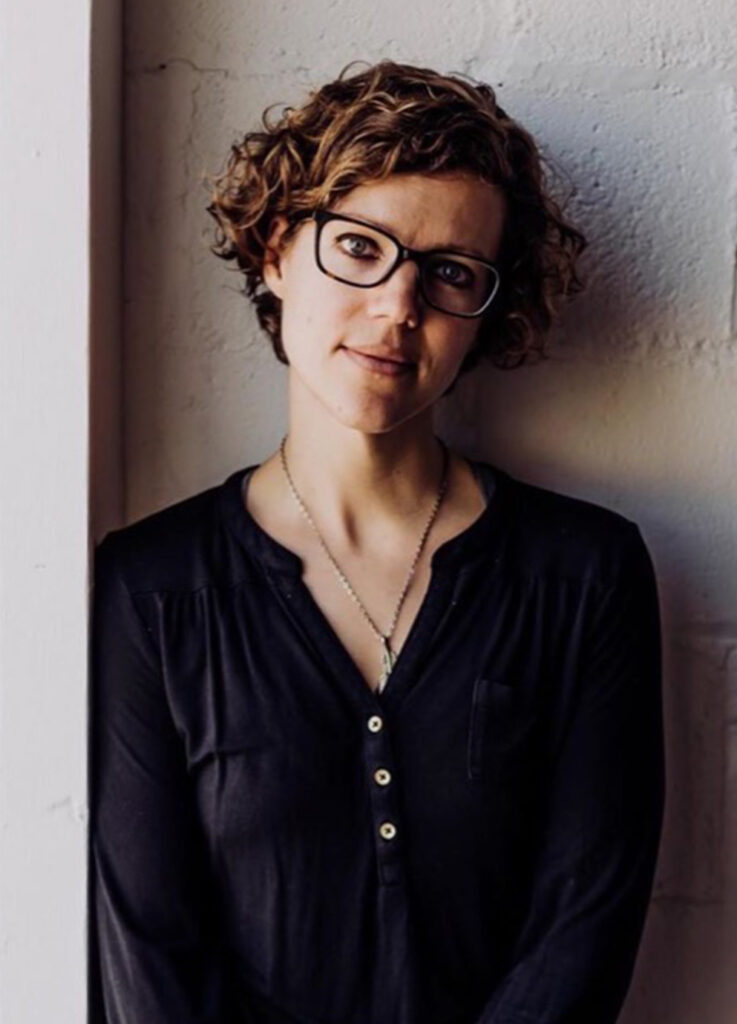 Sarah Lynn Brown (she/hers) has worked in Omaha as a director, actor, adaptor, and educator for the past 20 years, where she has facilitated productions, led education programs, and mentored numerous theatre artists.
Sarah has worked for Utah Shakespeare, Folger Library Theatre, Nebraska Shakespeare, NTC productions, BlueBarn Theatre, Omaha Performing Arts, Omaha Symphony, Opera Omaha, Denizen Theatre (NY), University of Nebraska at Omaha, and Creighton University. Currently, Sarah creates and teaches from The Leavenworth Space, which she opened in February 2020. She has a Masters of Arts in Theatre Education from the University of Northern Colorado and a BA from University of Nebraska at Omaha in Theatre Performance.
Sarah explores and deconstructs the gender continuum through theatrical storytelling, discussion, and performance workshops. She is currently on the Nebraska Arts Council Artist Roster as a Theatre and Gender Performance educator and a contract facilitator for WhyArts and Inclusive Communities. Most recently, Sarah adapted and directed It's a Wonderful Life at The Rose Theatre and will be directing Hamlet for Cincinnati Shakespeare Company in 2022.
Sangeeta Badal, Ph.D. | Mathematics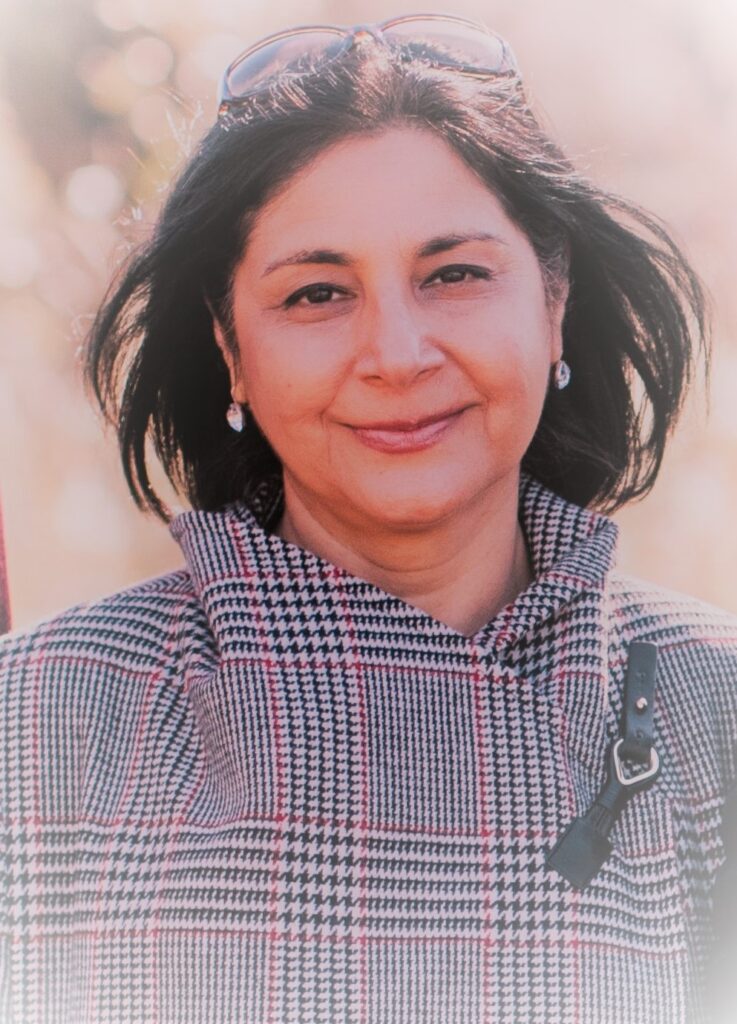 Sangeeta Badal, Ph.D., is the co-founder of Censio Analytics, a company committed to building inclusive educational environments by leveraging novel methods and technologies. She has 20+ years of experience in entrepreneurship theory and practice, advanced quantitative and qualitative measurement and evaluation techniques, psychometrics, and program design and implementation. She is experienced in creating evidence-based development programs for high school and college students, small business owners, and startups. Her research and writings have been published in peer-reviewed journals and in general press such as Inc., Forbes, Entrepreneur.com, and Washington Post. She is the co-author of Born to Build, which debuted on the Wall Street Journal bestseller list. The book goes beyond conventional economics-based business training and instead offers a uniquely psychological approach to venture building.
---
Questions?
Reach out directly to Stephanie Kidd at [email protected] for more information.