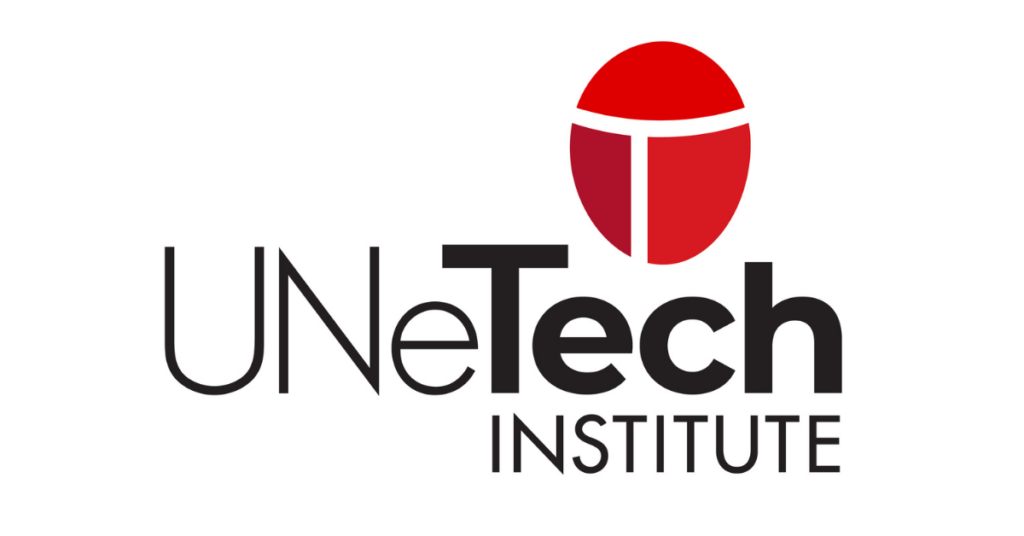 This month, we talked to the UNeTech Institute for our Member Spotlight. Learn about the support they provide to entrepreneurs, their work to grow Nebraska's startup ecosystem, and community partnerships and projects, like Opportunity Corps.
Tell us about the UNeTech Institute.
The UNeTech Institute is an entrepreneurial support organization located on the University of Nebraska Medical Center campus in the Blackstone District. We support entrepreneurs and innovators by harnessing the resources of the University of Nebraska ecosystem, and the Omaha and greater Nebraska community.
How many employees on the UNeTech team?
UNeTech has eight full-time staff members. In addition, we employ students from the College of Business Administration and the College of Communication at the University of Nebraska Omaha and in a variety of programs at Metropolitan Community College. Finally, UNeTech works in close association with senior leadership at UNMC led by Dr. Rodney Markin, Associate Vice Chancellor for Business Development.
What kind of support do you offer to the startup ecosystem in Nebraska?
Businesses in our incubator receive support from ideation to commercialization, with staff members on site to help with every step in the process. UNeTech provides a wide range of services for startups: technical prototyping and development support, identification of translational research opportunities, entrepreneurial training (like our great work with Bio Nebraska), and connecting innovation to investment.
Does UNeTech support specific industries, or does it expand across industries?
UNeTech focuses on collaborative projects between UNO and UNMC, which are largely healthcare related. As we begin to provide more services to community-based startups, we are diversifying our portfolio and hope to support companies across a variety of industries.
Who can access UNeTech's services?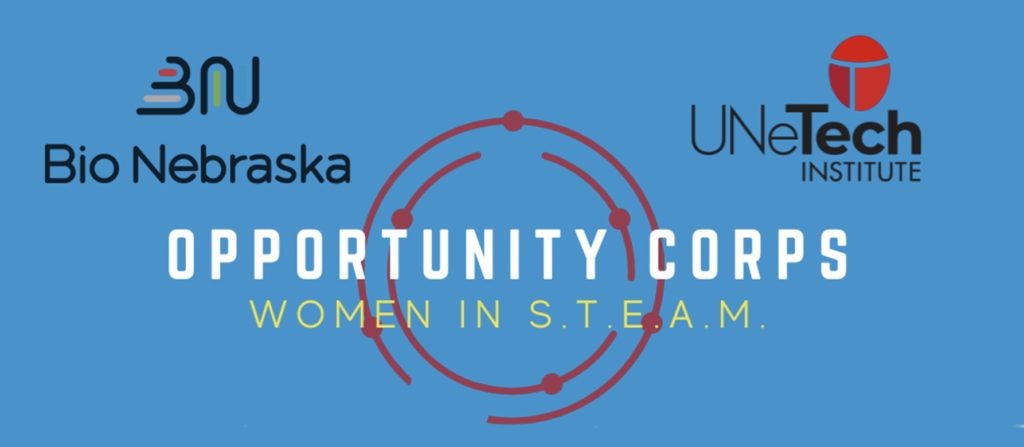 UNeTech serves faculty inventors, students, and community entrepreneurs and is building programs to provide new opportunities to Nebraskans through entrepreneurship. Our new program Opportunity Corps, in partnership with Bio Nebraska, is an ideal example of this. Opportunity Corps is a ten-month professional development, entrepreneurship, and mentorship program for women in STEAM, designed to train women to become leaders in their industries using relationship-building and connection.
What makes Nebraska a great place to establish and grow as a startup?
Nebraska is unlike anywhere in the world and UNeTech is proud to be building an ecosystem with great partners like Bio Nebraska! Many people think of Nebraska as a flyover state, but Nebraska has such a unique vibe — we are a diverse combination of healthcare, technology, agriculture, arts and culture, culinary, and wellness startups. Funders are are looking to invest in all these ideas, and residents want to keep the talent here.
Any exciting projects for 2022 to share?
We're launching a number of vital new startups in 2022 – follow our blog at unetech.org to learn about the latest.
What are some of the biggest challenges facing the startup community today and how does UNeTech play a role in helping overcome those challenges?
Capital for pre-revenue startups is so challenging, especially in growing ecosystems like Nebraska. UNeTech is helping to create more startups, to encourage more deal flow, and introduce those startups to investors around the world! UNeTech is growing along with our startups. As we develop more and more partnerships, we are able to help our startups see real value in relationship building! Connecting people together to learn from each other is a key aspect in growing new small businesses.
Advice for anyone exploring a new business idea?
Conduct a thorough business strategy. We are so impressed by the work of the UNO Maverick Technology Ventures Alliance in helping to transform business concepts into fleshed-out startups.
What else would you like to include?
A big thank you to the Ewing Marion Kauffman Foundation for its support of Opportunity Corps and UNeTech in general. Thank you also to the Small Business Administration for supporting UNeTech through the SBIR Catalyst Prize, the Economic Development Administration for helping us build UNeTech's programs, and to the state of Nebraska for supporting this innovative institute.
You can learn more about UNeTech on our socials:
Twitter: @unetech1
Instagram: unetechinstitute